The gunman has been shot dead, according to the state interior minister of Hesse, Peter Beuth.
He took hostages at a German cinema in the small town of Viernheim, near Frankfurt, before the police stormed the building. The public broadcaster Hessischer Rundfunk tweeted a video from Viernheim:
"The assailant moved through the cinema complex, according to the information we have now, and appeared confused," Peter Beuth said.
"There were hostages inside and there was a struggle (with police) until in the end he was dead," the state interior minister of Hesse added.
Police spokesman Bernd Hochstaedter said authorities were told early Thursday afternoon that an armed man had entered the Kinopolis movie theater and that shots apparently had been fired. He confirmed that police shot the man dead after elite forces stormed the cinema complex, adding that all the hostages were released.
Hesse's interior minister said it wasn't clear whether the perpetrator's weapon was real.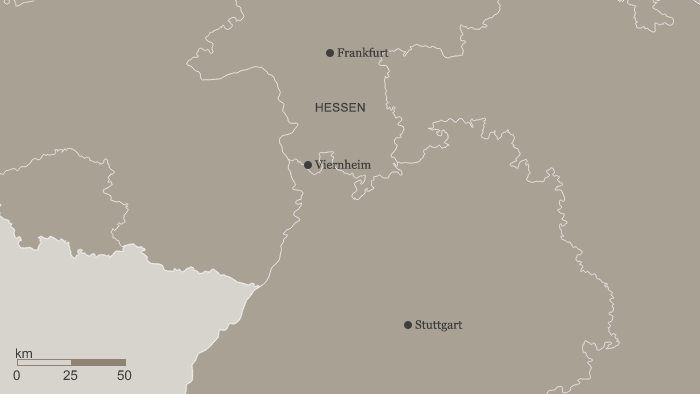 Cinema employee Guri Blakaj said he saw an armed man at the popcorn counter and first thought he was a customer in a costume. Blakaj told n-tv television that the man ordered him to close the doors while holding a weapon to his head. He said the man shot at a colleague but did not manage to hit him. "He seemed very confused, and was relatively young," Blakaj stated. The employee and his colleagues stayed in an office until police arrived.
The motives of the shooter are still not known. Security sources told DPA that he was likely a lone perpetrator and not a terrorist.
According to German media, several people were hurt by tear gas, but this was denied later.
Reuters reported that US President Barack Obama has been briefed on the hostage situation that took place in the German cinema.
das/jm (Reuters, dpa, AP, AFP)