Territorial tensions with China, North Korea's nuclear armament, a weak yen and constitutional reform - the list of thorny topics on the agenda when Japanese Prime Minister Shinzo Abe meets US President Barack Obama in the Oval Office on Friday is long.
He is the fifth Japanese premier US President Barack Obama will have met since taking office and he has to convince him that his administration is made of a different mettle.
Shinzo Abe has said he wants to make Japan's alliance with the US his top foreign policy priority after this suffered during the 2009-2012 rule of the Democratic Party of Japan.
He is also hoping to gain approval for his unorthodox solutions to revive Japan's economy. "Abenomics" combines big spending with monetary easing policies and has a certain amount of interest in the US already.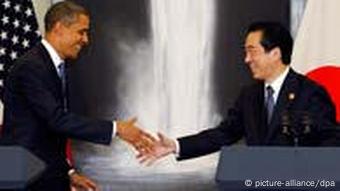 President Obama has already met four Japanese premiers
On Friday, he will outline his plans in a speech entitled "Japan is Back" at the Center for Strategic and International Studies in Washington, DC.
A warning to Pyongyang
North Korea will probably top the agenda at his inaugural summit with Obama on Friday. Abe has described Pyongyang's recent nuclear test as a "serious security threat."
"The actions taken by North Korea cannot be permitted or condoned by the international community," he said. "I believe it is essential that Japan and the United States work together to adopt a new UN Security Council resolution that includes additional sanction measures."
He wants his trip to the US to demonstrate that the two allies are united and resolute in dealing with North Korea's nuclear and ballistic missile development.
Abe also wants to introduce stricter regulations for North Koreans who live in Japan. The trade ban imposed after Pyongyang's first nuclear test in 2006 will remain in place.
A message to Beijing
The prime minister has also said that cooperation with the US will test the allies' solidarity with regard to the disputed island debate between Japan and China.
Without US support, Japan will not be able to impose its claim on what it calls the Senkaku Islands, and what the Chinese call the Diaoyu Islands. There is some concern in Japan that the US is only half-heartedly supporting Tokyo on this issue because it does not want to jeopardize economic relations with China. Some 14 percent of US trade is conducted with the People's Republic, and only 6 percent with Japan.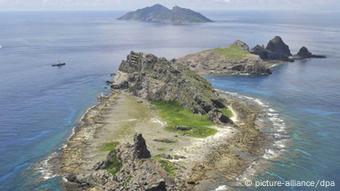 These islands are the source of a bitter dispute between Japan and China
Until now, the US has wavered between urging restraint from both sides and expressing solidarity with Tokyo. The fact that the new US Secretary of State John Kerry supports a "rebalancing strategy" towards China has raised alarm bells in Tokyo, however.
To date, the Obama administration has always insisted that the US remains committed to Article 5 of the Treaty of Mutual Cooperation and Security between Japan and the United States, which specifically states that the US would intervene on behalf of Japan in the event of a military conflict between the parties.
A step away from pacifism
One of the new Japanese premier's main goals is to revise the pacifist constitution imposed on Japan after its defeat in the Second World War. He wants Japan's Self-Defense Forces to be renamed a "National Defense Force" and he wants Japanese soldiers to be allowed to take part in "collective defense" actions.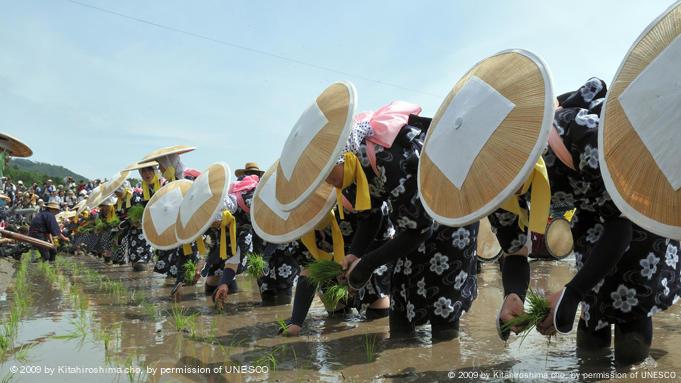 Rice farmers in Japan are worried about losing their subsidies
He has increased the defense budget for the first time in 11 years to send out a strong signal. Japan plans to beef up its coastal and marine surveillance in the Pacific.
"When an intention to attack Japan is evident, the threat is imminent, and there are no other options," Japanese Defense Minister Itsunori Onadera recently said, "Japan is allowed under the law to carry out strikes against enemy targets. Given Japan's peace-oriented diplomacy that it has observed, this is not the time to make preparations [for building capability for pre-emptive strikes]. But we need to carefully observe the changing security environment in the region."
Abe is also expected to tell President Obama that Japan will implement a bilateral agreement to relocate an unpopular US military base on Okinawa to a less populated area.
He is unlikely to confirm Japan's support for the Trans-Pacific Partnership, however. Although Japanese big business wants him to in order to avoid being left behind in global competition, powerful farm lobby groups are against Japan's participation because they do not want subsidies for rice to be scrapped.