Scarcely any other town has been so renowned for its toy making as the southern German town of Sonneberg, which lies on the tourist area referred to as the "German Toy Road."
Villas and workshops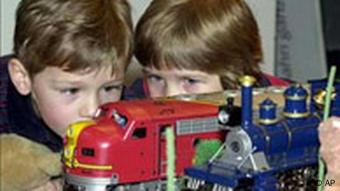 Back in the 1920s, the town shipped toys, often handmade, to the rest of the world. Although history played its part in phasing out much of the business during the course of the century -- this part of the country became East Germany during World War II -- there are still a number of toy makers in the region, and the tradition lives on. A stroll through the town shows the signs of the wealth the toy business brought: villas of former toy manufacturers, erstwhile trading establishments and workshops, town halls and schools.
There is also the German Toy Museum, the oldest in the country. It attracts visitors to Sonneberg from all over the world, with some 60,000 items in its collection, 6,000 exhibit pieces, and a unique library of toy history. There you can read about how arduous a task it was to make the filigree toys from the early 19th century. The top floor of the toy museum is dedicated to dolls.
Competition blues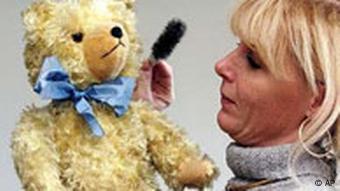 In the area around Sonneberg, most families were in some way tied to the making of toys. After the region became part of East Germany, the businesses were nationalized. Today, the challenge for the remaining toy makers is to compete on the open market against toys made in low-wage countries.
While toys are important to a German Christmas, so are Christmas trees -- and with the trees, the decorations.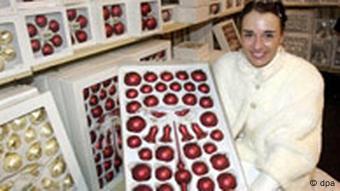 Lauscha also makes these plain red christmas ornaments
The cradle of glass Christmas tree decorations is the small Thuringian city of Lauscha. In 1835, a human glass eye was made in the town, adding to its international renown for glassmaking.
Christmas ornaments
In Lauscha, the Museum of Glass Art documents the origins of ornament making. In the beginning, cotton batting was shaped into winter motifs, covered with decorative paper, and covered with clear paste and glittery glass dust.
Today in Lauscha, "Weinachtsland," or "Christmas Land," is open year round. You can see the breakable artworks being created, and buy them, too: chubby cheeked angels, silvery Christmas trees and icicles, colorful birds with feathery tails, exotic fruits, Santa Claus on a sled or a motorbike -- over 10,000 different ornaments in all.