The last king of Rwanda, Kigeli V, was buried on Sunday in his ancestral home in the south of the country, more than two months after his death in the United States, aged 80. He had been living in exile in the suburbs of Washington since 1992.
King Kigeli was buried in Nyanza district, southern Rwanda, near the grave of his predecessor and brother, King Rudahigwa, with just a few government officials in attendance.
His remains were returned to Rwanda only after a court battle over where he should be buried between his relatives living in the United States and those back in the country of his birth. In the end, a US court ruled in favor of those living in Rwanda, ending the bitter spat between the two sides.
Short reign
Born Jean-Baptiste Ndahindurwa, King Kigeli came to power in 1959, but was forced to leave the country the following year after clashing with the Belgian colonial power. In 1961, the monarchy was abolished and replaced by a republic after Rwanda gained its independence a year later.
The king began a life of exile in east Africa, including Kenya and Uganda, before leaving for America. For decades he spoke of returning to his tiny, landlocked east African homeland. However, he wished to do so only as king, arguing for a constitutional monarchy much like that in Britain. Unfortunately for his plans, authorities were willing to have him back only as a private citizen.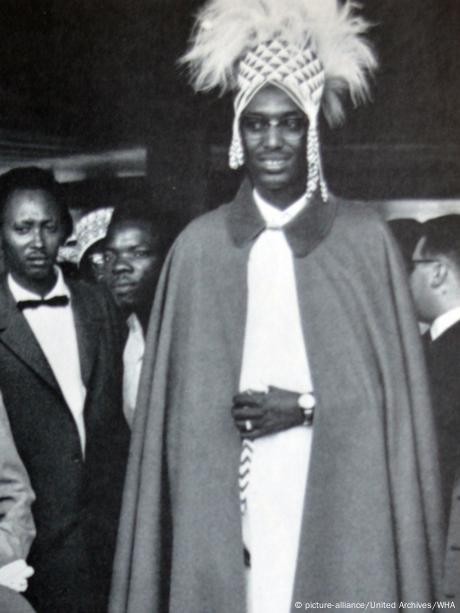 King Kigeli lived for many years in exile having been deposed by former colonial masters Belgium
The government of President Paul Kagame, who is currently in India, was represented at Sunday's burial ceremony by the minister for sports and culture, much to the disappointment of those present, who expected a more senior government official such as the speaker of the senate, or at the least the prime minister.
"Someone who has been a king shouldn't be treated like this," said one man at the funeral, asking not to be named.
Relations between the Rwandan government and the late king, or umwami as he is fondly referred to, had been frosty, and reconciliation efforts prior to his death were largely unsuccessful.