Unknown assailants shot and killed a top judge as he left his Moscow apartment on Monday.
Eduard Chuvashov was shot in the chest and head as he made his way to work on Monday morning, police said.
The 47-year-old judge died at the scene.
Ultra-nationalist threats
Investigators are examining links between Chuvashov's murder and his work. The high-profile judge had presided over at least two cases of hate crimes committed by ultra-nationalist groups last year.
Threats on Chuvashov's life had been posted on several message boards, said Galina Koyhevnikova of the Sova Center, which tracks racist crimes.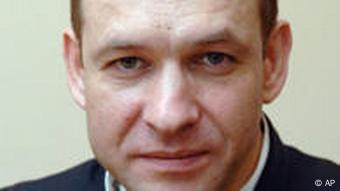 Nationalists posted death threats against Chuvahov on racist Internet forums
The Web sites published his picture and extracts of audio tapes from court cases, depicting him as a danger to all Russians, Koyhevnikova told AFP.
Jailed racists
Judge Chuvashov dealt with "difficult criminal cases" a spokeswoman Moscow's Court, Anna Usachevea, told the Echo of Moscow radio.
In Februray, Chuvashov jailed 12 members of the ultra-nationalist group "White Wolves" for the racially motivated murders of migrant workers from Central Asia.
Based on surveillance videos, a police source said that Chuvashov's killer was a male in his late 20s, of Slavic appearance, according to RIA Novosti.
smh/AFP/Reuters/dpa
Editor: Chuck Penfold