"People, create new things!" remains one of Richard Wagner's most famous appeals. During his lifetime, the composer realized his vision of creating a space for his own works with an orchestra concealed from sight, below the stage in the opera house. And along the way, he pushed the state of Bavaria and other sponsors into financial pinches.

A keen networker

If he were alive today, the composer would almost certainly be very interested in the Internet as a way to generate money. Wagner was a titan of communication, with around 10,000 of his letters still in existence today. So email and social networks could have been perfect platforms for Wagner to expand the influence of his works and ideas and put pressure on friends and supporters. And online merchants could have even satisfied his well-known weakness for silk underwear.

In short, the composer would have felt right at home on the World Wide Web. With a little imagination, the three rope-weaving Norns in Wagner's "Götterdämmerung" could be seen as an early hint of the network that is now used around the clock. And no one draws devotees and followers into forums and newsgroups quite like Wagner himself.

The gathering spots for Wagner fans include harmless, generally informative forums like wagneropera.net, a one-stop shop for all things relating to the composer. But Wagner just wouldn't be Wagner if his followers celebrated him in one uniform way. Some forums, like that of the daily newspaper Nordbayerischer Kurier (forum.festspiele.de), have a startlingly polemic and aggressive tone.

Before the death of Richard Wagner's grandson, Wolfgang, in 2010, forum members tried to prove that the entire festival leadership was masquerading on the website - a bit like Alberich in Wagner's "Ring." There were repeated attempts to discover under which names Katharina and Eva Wagner or Christian Thielemann, the festival's Musical Advisor, were posting. The official word from the festival was that they weren't active on the site, but forum members were able to put together a convincing narrative to the contrary.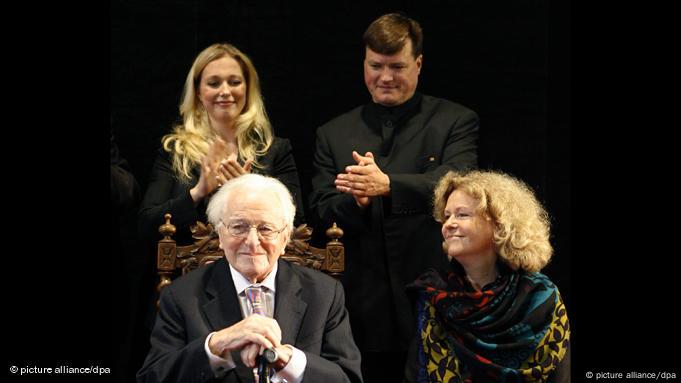 Major figures at the Bayreuth helm: Katharina, Wolfgang and Eva Wagner and Christian Thielemann


Above and beyond

Though the festival leadership didn't own a fax machine until just a few years ago, the new generation is doing things differently - at least in terms of technology. Katharina Wagner communicates via iPhone and Facebook, and the once straight and homespun festival website now gleams with multimedia offerings.

The site's virtual tour, streaming broadcasts and videoblogs are sure to convince at least some online guests to embark on the arduous process of securing festival tickets, which will also be possible to acquire online for the first time starting in the fall. With a little luck, those interested may just find themselves on the famed Green Hill in Bayreuth by 2022.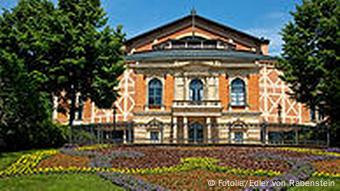 Fans now have more ways to take in the Green Hill performances at home
The Hill at home

For those who aren't up to waiting for tickets, the festival can also be ordered at home. Given Wagner's enthusiasm for the so-called Gesamtkunstwerk (total work of art, combining various forms), it's surely a development he would welcome. Now, his opera house on the Green Hill can make its way to the smallest corner of the world with a laptop.

This year, "Lohengrin" will be livecast on August 14 here, giving online viewers the chance to take part in interactive discussions and even intermission programs.

For the pros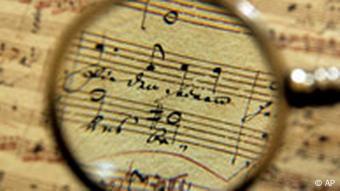 Wagner scores and much more are available for free in the Petrucci Music Library
The Petrucci Music Library offers good resources for those who want to take a more professional approach to preparing for this year's performances. It offers all of Wagner's scores along with around 100,000 other works by significant composers and a number of recordings - all available for free to download.
At Simfy.de, Germany's answer to music streamer Spotify.com, there's a mountain of free and perfectly legal recordings from major labels like SONY, Universal, Warner and EMI - including an impressive amount of complete performances recorded in Bayreuth.
But even those who go to the trouble to set up their own little Green Hill at home may eventually come to the same conclusion as German philosopher Friedrich Nietzsche: "There comes a time where we're all sitting in Bayreuth and ask ourselves how we managed to make do anywhere else."
Author: Stefan Mauss / gsw
Editor: Kate Bowen