The Crown Prosecution Service (CPS) - the state prosecutor - said in a statement Tuesday it will "carefully consider" evidence of historic sex abuse handed to it by South Yorkshire Police, in the north of England.
The case appeared to have been dropped in 2015, after its reportedly prejudicial coverage by the national broadcaster, the BBC, followed by claims in parliament that any case against Richard would also therefore be compromised.
The pop star - who has had 14 No 1 hits in Britain, including "Living Doll" and "Congratulations" - denies any wrongdoing and would not comment on the most recent developments.
A national icon for over 50 years, Richard is the only singer to have topped the UK singles chart in five consecutive decades, from the 1950s to the 1990s. He was knighted by Queen Elizabeth II in 1995.
Systemic abuse
There are several ongoing investigations and inquiries - criminal and non-criminal - into historical sex abuse allegations at institutions across the UK.
After the death of the feted and politically-connected BBC television star Jimmy Savile in 2011, it emerged - although not without resistance from within the BBC - that he had been a serial pedophile for many years. The BBC was accused of covering up the allegations, as were the police and various high-profile politicians.
There has been speculation that several such high-profile UK politicians, some of whom are now dead, and members of royalty, were also involved in systemic and systematic child abuse and the subsequent cover-up.
The backlash against the apparent impunity with which they operated, involving systemic abuse of boys taken from children's homes and orphanages, has infused the public's desire to see child abusers punished before they are unable to face justice in the post-Savile era.
It has been rumored, for example, that Richard was long associated with the Elm Guest House in south-west London, where celebrities reportedly met for sex parties in the 1970s and 1980s often involving underage boys.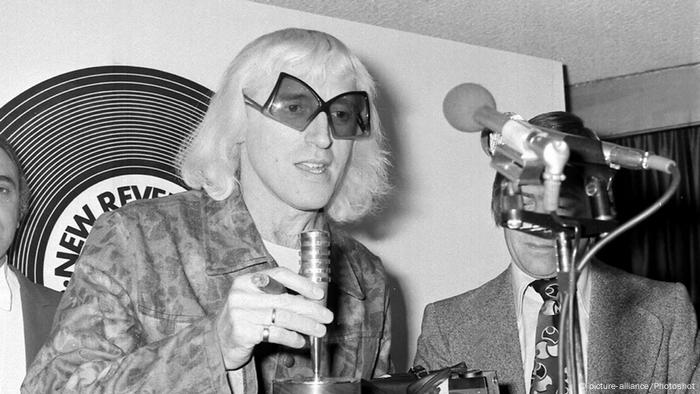 Jimmy Savile
Sufficient evidence?
The CPS will now determine if there is "sufficient evidence" to provide a reasonable chance of conviction and whether a prosecution is in the public interest.
Richard's country home has been raided twice in recent years and Richard has twice voluntarily met officers from South Yorkshire Police after it launched an inquiry in 2014 into allegations against him that date back to the 1980s. He wasn't arrested or charged.
Reports have suggested in recent years that Richard had been accused of sexually abusing a 15-year-old at a Christian rally led by the US evangelist Billy Graham in Sheffield, northern England, in 1985.
The allegations emerged in public in August 2014 when the BBC showed police officers raiding Richard's Berkshire home near London.
BBC stumbles
A report for the county's former police and crime commissioner found that the BBC's move "certainly interfered with his privacy and may well have caused unnecessary distress."
That raid led to criticism from members of parliament (MPs) who described co-operation between the police and BBC as "inept" and causing "irreparable damage" to the singer's reputation.
Last year the star's representatives attacked a parliamentary select committee for publishing a letter from Chief Constable David Crompton revealing that the police investigation had increased "significantly" in size and involved more than one allegation.
The CPS said Tuesday it will now go back and look at the evidence compiled by the police. "We have received a full file of evidence from South Yorkshire police," a CPS spokeswoman said.
A spokesman for Richard said: "It would be inappropriate to comment while the matter is under review."
jbh/kms (Reuters, AP)