Raul took over his parents' farm – and now is trying to transform it to organic farming. But his crop got infested with some kind of white flies, the harvest is in ruins. Raul's farm is somewhere around Barcelona. Working the fields he has one helper: Lurie, a wrestler from Moldova who is still waiting for his Spanish documents.
Sometimes, on the way to work, Lurie runs into Maribel, a not so young bleached blond sitting in a rickety deckchair on the side of road waiting for customers. She has to earn money for herself and her unemployed son. Rose is from the Philippines and she's a nurse for the elderly. Every day she walks across the fields to work – despite the scorching heat. She's just gotten a new patient: Maria, an 88-year old farm woman who used to be Raul's neighbor but had to be sent to a nursing home.
Examples from across society
Five people, whose paths cross regularly. Five people whose stores are interwoven. Five people who act as themselves. "La Plaga" is a movie with amateur actors who document their own lives. With love for detail, with dignity and their own idiosyncracies.
An impressive movie, which was only possible because director Neus Ballus was in no hurry but first chose to observe her protagonists for a full two years and won their trust. Trust from endearing and unfaltering people who are exemplary for a society marked by growing isolation, individualism and fear of the future.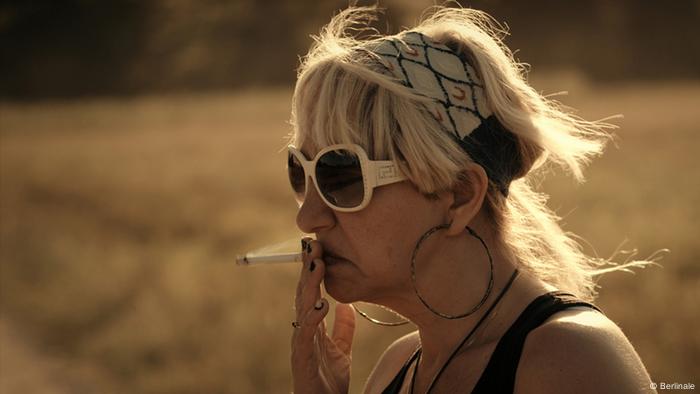 From: La plaga Berlinale, 2013
When was the last time that there were that many and such strong European contributions in the "forum of young film." Some 40 films in total and among them many that won't really fit into established categories of cinema.
These are hybrids, where the lines between fiction and documentary get blurred, where reality and grotesque exaggeration are layered on top of each other. Just as if the cinema had to re-invent itself in order to reflect the ever more complex reality and face the questions of the future.
A stolen future
Athens, today. A fourteen-year old girl, an eight-year old boy and a well stacked stock of wood, which is idle because business is down; the company is bankrupt. Athens, today. Demonstrations, protests, unemployment and a girl who because of the crisis has lost more than her father.
Thanos Anastopoulus movie "I kori", depicts the girl Myrto as serious and increasingly angry. She refuses to accept what's inescapable. She kidnaps the son of her father's friend, hides between the piles of wood, reads up on the definitions of words like "responsibility", "guilt", and "disintegration". She tortures the little boy, first a little bit but then more and more and increasingly cruel. Just as if the kid somehow could be held responsible for the state of affairs.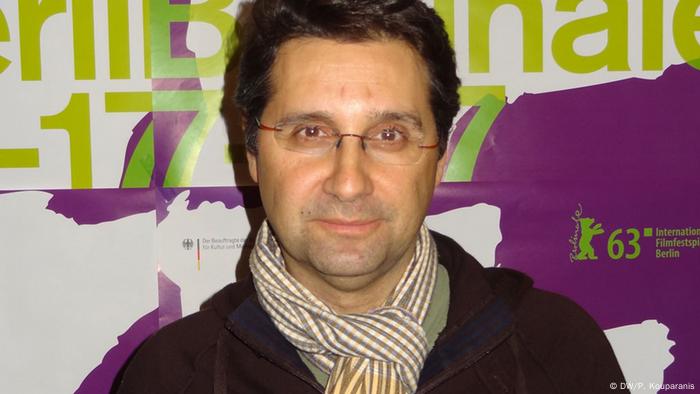 Berlinale 2013 Forum: I kori director Thanos Anastopoulos
Thanos Anastoupoulos has created a thriller rooted in the present, chronicling its moral decline. He tells about adults who at some point have stopped to act responsibly. And he shows what this is doing to the children. It's an outcry, a deeply political movie.
Guilt and reconciliation
Current European cinema tells tales from the gray zones. It doesn't take a lot of words or special effects for this. It's a cinema that trusts its protagonists and gives them long and slow shots. In a effort to slow things down, it tries to reset the focus on the individual but still pick up universal themes and big issues. The question of guilt and revenge for instance. And of reconciliation.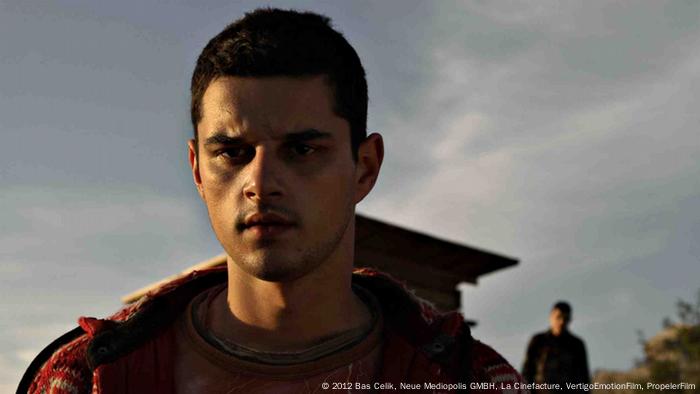 A shot from the Serb film, Krugovi, Berlinale 2013
"Krugovi " is the title of a movie by Serbian director Srdan Golubovic, a film that in an impressive way picks up the Balkan wars and its aftermath. It's based on a true story: In 1993, Serbian officer Todor bullies Harris, the Muslim owner of a small kiosk because there are none of Todor's favorite cigarettes anymore. Marko, a young soldier on leave from the front tries to intervene but pays for it with his life.
Some 12 years later, the events catch up with them: A friend of Markos who's a doctor is supposed to save the life of Todor. And outside Harris' apartment in a German city stands Markos former girlfriend on the run from her abusive husband. Harris helps her and risks his life doing that. Because he wants to pay for a guilt that only he himself feels. And at exactly the same time, now 12 years on, Markos' father finally can lay to rest his bitterness and again show that humanity that also his son had. Time heals many wounds, the film seems to suggest – but still leaves many scars.