At a pub in downtown Stockholm last weekend, Wikileaks founder Julian Assange and Pirate Party leader Rick Falkvinge signed an agreement under which the Swedish political party would now host Wikileaks' servers under party protection. The two groups announced the partnership online Tuesday.
The Pirate Party of Sweden, according to its website, stands for reform of copyright law, abolishing the patent system and the right to privacy.
In recent weeks, the website Wikileaks has come under fire from governments around the world, most notably the United States, after publishing thousands of leaked government and military documents to its website. But given that the organization's servers are physically distributed amongst a number of countries, shutting the site down has proven to be nearly impossible.
"[Wikileaks] will place these servers together with the Pirate Party's servers," said Anna Troberg, the Swedish Pirate Party's deputy party leader, "And the Pirate Party's IT technicians will maintain and take care of these servers and we will make sure that they are always connected to the Internet."
She added that she expected the party to begin hosting Wikileaks "within a few days."
Political party as shield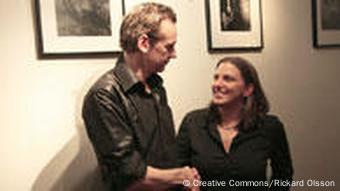 Anna Troberg (right) said her party would act as a shield for Wikileaks
The Pirate Party would now become host of one of many of the site's mirror servers physically installed around the world. With the party behind it, Troberg said she hopes Wikileaks will be insulated from governments trying to shut it down.
"We basically use the Pirate Party's servers as a shield for Wikileaks' servers," she said. "It's a longer step or a higher step to take, to remove a political party's servers, rather than an organization's servers."
In other words, she added, it's legally and politically difficult for Swedish prosecutors and law enforcement officials to authorize raids and seizures of the property of political parties.
But most of all, this is uncharted legal ground, according to Marcin de Kaminski, a researcher at Lund University.
"The main protection for Wikileaks in this case is that there isn't really any case where the legal status of a political party's web hosting has been tried, yet" he said in an interview with Deutsche Welle.
Pirate Party as a data haven
Either way, this isn't the first time that the Pirate Party in Sweden has offered itself up as a data haven to beleaguered websites. The Party currently hosts The Pirate Bay, a website that links to BitTorrent files that can be used to download pirated media.
The Pirate Bay's Swedish founders were found guilty last year of providing assistance to copyright infringement and were sentenced to a year in prison each and a fine of over 3 million euros ($3.9 million). They are currently appealing this decision.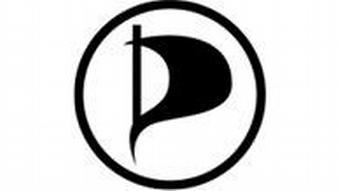 While Pirate Parties exist in countries around the world, Sweden's was the first
Should the Pirate Party win more than 4 percent of the vote in Sweden's parliamentary elections on September 19, in which it is putting forward over 30 candidates, party leaders say that they will host both The Pirate Bay and Wikileaks from within the parliament itself. They say this will ensure immunity from prosecution.
But some legal experts remain skeptical.
"There are some rules in the Swedish Constitution concerning limitations for members of the Parliament," Daniel Westman, an attorney and legal researcher at Stockholm University, told Deutsche Welle. "But those rules, as far as I see, are over-interpreted by the Pirate Party."
Future legal challenges
Troberg responded by saying that she believes that the party can expand the definition of its legal mission.
"We're basically sticking our chin out and saying: 'It's time to test this law. How far does this immunity for parliamentarians go?' Would it be part of our political mission, or not?" she said.
Regardless of how this pans out in the future, Pirate Party watchers like Westman said the move may help bring attention to the party and might improve its standing in Sweden.
The party currently isn't polling high enough to ensure that it will actually win seats in the election. But the party also was polling low just before it squeezed out two seats in the European parliamentary elections in 2009.
Deputy leader Troberg said the union with Wikileaks may convince potential voters.
"For us, it's a way to show that we do not only talk about these things, that we are willing and proud to take a step forward and fight for these things, for real," she said.
Author: Cyrus Farivar
Editor: Sean Sinico