The German photographer Gunter Sachs, pioneer of the go-go 1960s and former husband to French actress Brigitte Bardot, was found dead in his Swiss chalet in an apparent suicide, reports said on Sunday. He was 78.
Sachs's death was confirmed by his son Rolf to the Germany celebrity magazine Bunte. The website of the magazine Focus reported that he had shot himself at his home in the Swiss town of Gstaad.
Bardot's animal rights foundation told news agency AFP that Sachs's private secretary had confirmed the suicide. It also said Bardot was devastated by the news.
In a farewell note released on Sunday, Sachs said he took his own life because of an illness he dubbed "A."
"The loss of mental control over my life was an undignified condition, which I decided to counter decisively," the letter, which was signed by Sachs and released by his family to the Swiss news agency SDA/ATS, said.
The symptoms he outlined, such as forgetfulness, are consistent with a condition like Alzheimers.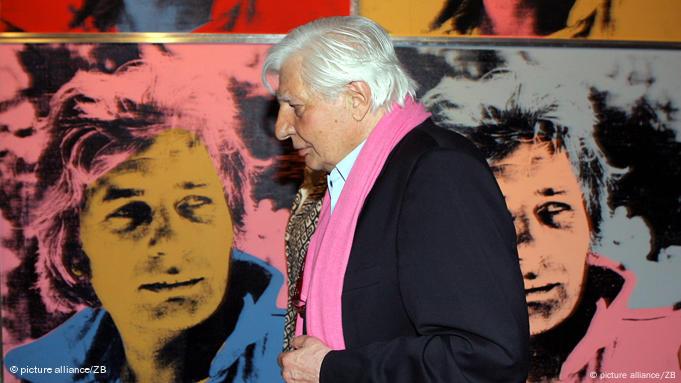 Sachs in front of a portrait of him painted by Andy Warhol
Sachs was the grandson of Wilhelm von Opel, founder of the German car giant Opel. He was a billionaire philanthropist and art collector, and helped popularize the French resort town Saint Tropez as a playground for the wealthy and glamorous.
Shortly after meeting Bardot, he reportedly hired a helicopter to fly over her home in the French Riviera to drop hundreds of red roses.
The two married on July 14, 1966 in Las Vegas and divorced three years later.
Sachs leaves behind his third wife, former Swedish model Mirja Larsson, and three sons.
Author: Andrew Bowen (AFP, dpa)
Editor: Kyle James