Panama on Tuesday suspended a probe into the so-called Panama Papers, a trove of documents that brought to light widespread tax avoidance among some of the world's most powerful leaders, prosecutors said.
Attorney General Kenia Porcell said a legal challenge on constitutional grounds required the suspension, adding that it was now in the hands of the Supreme Court to decide whether to reactivate the investigation.
"The investigation cannot continue," Porcell said at a press conference. "Technically, it has been taken away from us."
Mossack Fonseca, the firm at the center of the scandal, argued that its documents had been stolen and resulting investigations were therefore based on illegally obtained information.
In April, media across the globe reported on the 2.6 terabytes of information handed to German newspaper "Süddeutsche Zeitung" by an anonymous source. The Panama Papers were later shared with the International Consortium of Investigative Journalists (ICIJ).
The documents linked, among others, associates of Russian President Vladimir Putin and former British Prime Minister David Cameron to offshore companies likely used to avoid paying heavy taxes.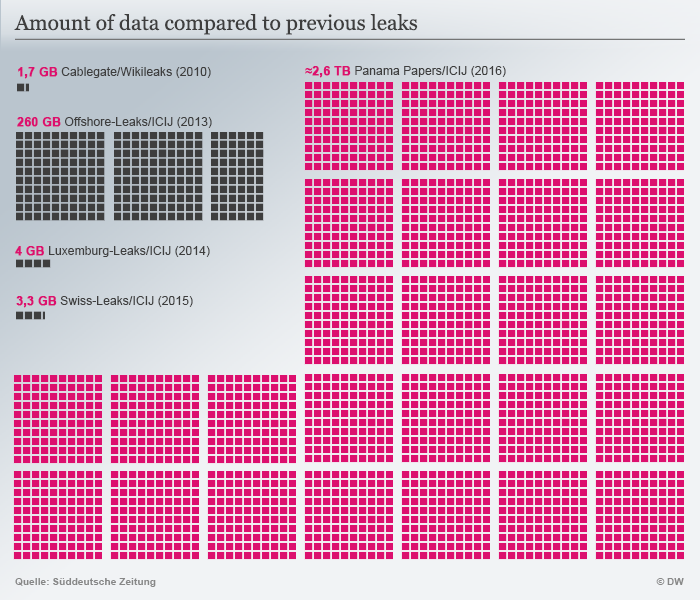 The revelations prompted mass protests in Iceland, which led to the country's prime minister to resign.
Although offshore companies are not illegal per se, the Panama Papers launched a debate on rampant tax avoidance and money laundering.
ls/sms (AFP, dpa)