Many tourists take home Eiffel Tower miniatures after visiting the iconic Paris landmark, but one auction bidder took home a 900-kilo (1,984 pounds) piece of the original tower on Tuesday, auction house Artcurial said.
A section of spiral staircase that had connected the top two floors of the of the 129-year-old tower was sold to an unidentified buyer from the Middle East for €169,000 ($190,885), three times the initial estimate.
Made of iron, the section's 25 steps measure 4.3 meters (14 feet) in height. It had been part of the original tower designed by engineer Gustave Eiffel and completed in 1889, but had been cut out in 1983 in order to install an elevator between the two floors. After removal, the staircase was dismantled into various sections.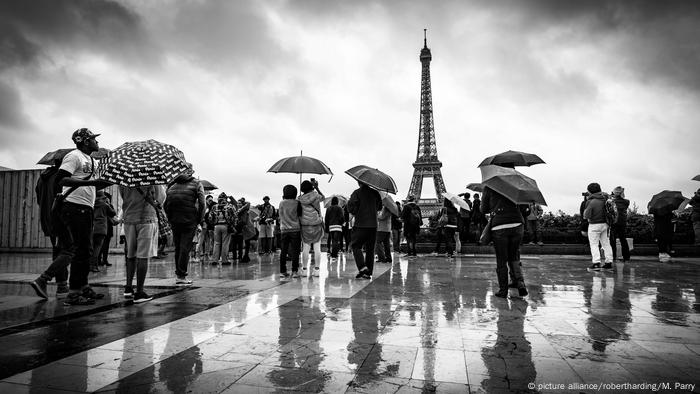 The Eiffel Tower was built from 1886-1889 for the World's Fair in Paris. It attracts millions of visitors per year.
Other staircases sections can be found in the Yoishii Foundation gardens, Disney World in Florida and near the Statue of Liberty in New York City, which was a gift from France to the US.
The staircase section auctioned off on Tuesday had been part of a private collection in Canada. Prior to its auction, the piece had spent 20 days on exhibit in Artcurial's courtyard on the Champs-Elysees, Paris' main boulevard.
Another section of the original tower fetched €523,800 in 2016 — ten times its estimated sale price.
The Eiffel Tower, also known as the Iron Lady ("Dame de Fer") is the most-visited paid monument in the world.
cmb/jm (Reuters, dpa, AFP)
Each evening at 1830 UTC, DW's editors send out a selection of the day's hard news and quality feature journalism. You can sign up to receive it directly here.