Prominent art historian Bogomila Welsh-Ovcharov unveiled "The Lost Arles Sketchbook," a book containing 65 sketches purported to be by Van Gogh, at a press conference in Paris on Tuesday.
The collection of drawings was reportedly found in the southern French city of Arles where the post-impressionist painter lived between 1888 and 1890. Welsh-Ovcharov, a Canadian professor of art history and Van Gogh specialist, told reporters she was convinced the sketches were authentic, describing the discovery as an "OMG moment."
"I started to look through all the drawings and each one had his fingerprint," she said.
But according to the Van Gogh Museum in Amsterdam, they are mere imitations and contain no trace of the Dutch master.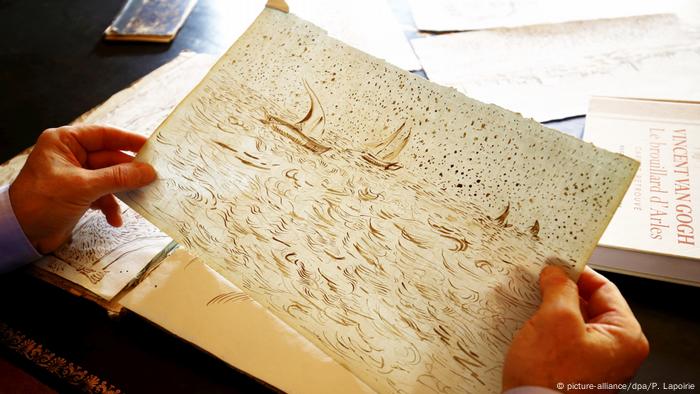 Drawings are 'imitations'
The museum, which houses some 500 Van Gogh drawings and four of his sketchbooks, said its experts had examined "high quality" photographs of the discovered works and deemed them to be "monotonous, clumsy, and spiritless."
"Their opinion, based on years of research on Van Gogh's drawings in the museum's own collection and elsewhere ... is that these album drawings are imitations," it said. "The experts examined its style, technique and iconography, and among their conclusions were that it contains distinctive topographical errors and that its maker based it on discoloured drawings by Van Gogh."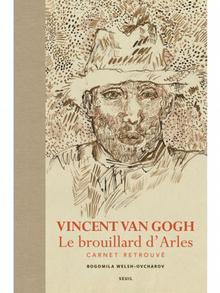 The 'lost' sketches are being published internationally this week
Museum director Axel Ruger said the drawings don't reflect Van Gogh's development at the time. For example, they were made using original brownish ink, whereas Van Gogh only used black or purple ink while he was in Arles.
'Revolutionary discovery'?
Welsh-Ovcharov criticized the museum's conclusions, telling reporters that making a decision about a work of art from a photograph was "the worst thing anyone can do."
The Van Gogh scholar said the sketches were made in an account book belonging to the famous Cafe de la Gare where the Dutch painter stayed several times towards the end of his life.
"I've seen many Van Goghs that were supposedly Van Goghs and they weren't... and I looked at it and I saw all the things that Van Gogh stands for in terms of reed-pen brushwork, graphite underground work, the whole possible elements," Welsh-Ovcharov said, adding she had the drawings verified by various specialists.
Most of the works are of the Provencal countryside and Van Gogh's friends, including portraits of artist Paul Gauguin and Pierre and Marie Ginoux, who owned Cafe de la Gare.
British expert Ronald Pickvance described the book as "the most revolutionary discovery in the history of Van Gogh" studies.
nm/kl (AFP, AP, dpa, Reuters)