It was almost as if world leaders, gathered in the former West German capital of Bonn to discuss the future of Afghanistan, had looked at each other's notes.
Their speeches were, in part, identical: "We will not leave the people of Afghanistan alone." With one voice, they urged the Afghan government to hold peace talks with the various groups in the country, above all the Taliban. But the Taliban were not represented at the conference. Whether they chose not to come, or whether they weren't invited, was not made clear.
The German government, the host of the conference, promised it would not abandon the Afghans after 2014. Once NATO troops are fully withdrawn in just over three years' time, the international community has said it will continue to stand by the Afghan government and its people. Chancellor Angela Merkel said Germany has committed itself to an even greater involvement in reconstruction efforts and the training of security forces.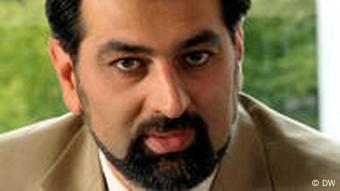 Ratbil Shamel, head of DW's Afghanistan service
But why these grandiose promises? The people of Afghanistan are being made to feel that this time, they will not be left alone. A year ago, Western governments announced, perhaps in an effort to pander to voters, that the military mission in Afghanistan would come to end in by December 2014.
This announcement sparked downright panic in many parts of the Afghan population, stirring up decades-old memories. Following the withdrawal of Russian troops from the country in 1989, Afghanistan was consumed by a brutal civil war. The fear is that a power vacuum could once again develop following the departure of NATO troops, leading to the same disastrous consequences.
NATO's withdrawal plans must be made clear to the Afghans. But on Monday, that clarification did not come. Many Afghans are asking themselves whether they shouldn't already be getting on the Taliban's good side, since they are likely to once again be among the strongest players in the country post-2014. These concerns have been recognized in the West, albeit too late. The conference in Bonn was to regain that lost trust, though it was only partially successful in doing so.
Nevertheless, the people of Afghanistan still have reason to hope. The international community has made it clear that it will be standing by to support the peace and reconciliation process until 2024. These words must be followed by actions, in order to improve the lives of the Afghan people. The security situation will only improve once the police have been strengthened. Corruption must be firmly dealt with. And, last but not least, education must be made accessible for all.
To achieve this, Afghans and the international community must develop a common strategy. The Afghanistan conference in Bonn was the first step of this long journey.
Author: Ratbil Shamel / cmk
Editor: Andreas Illmer