Cases of Post-Traumatic Stress Disorder (PTSD) have been soaring among German soldiers stationed in Afghanistan, according to media reports.
The German daily newspaper Rhein-Zeitung reported on Thursday that the number of soldiers diagnosed for the first time with the mental disorder rose by 35 percent to 163 cases in the first half of 2009. Last year German authorities registered a total of 245 cases, with 226 of these originating in Afghanistan.
At the same time the German army, the Bundeswehr, does not have enough psychiatrists to treat the afflicted soldiers, according to the German daily Sueddeutsche Zeitung. The paper reported on Thursday that there was only one psychiatrist for the 4,500 German soldiers stationed in Afghanistan.

The data emerged in the media after Elke Hoff of the liberal Free Democrats (FDP) called on the Committee of Defense of Germany's lower house of parliament, the Bundestag, to address the issue.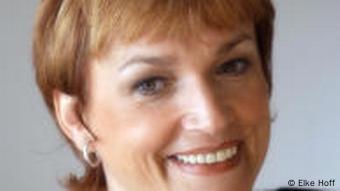 Hoff wants more support for traumatized German soldiers
Hoff, who based her demand on figures provided by Germany's Defense Ministry, called for more and better hospital treatment for traumatized soldiers.
She told the Rhein-Zeitung that it was important that the issue was dealt with openly, adding that most soldiers would rather keep their suffering secret than jeopardize their career. It was therefore essential that soldiers who came forward for treatment were not stigmatized by their peers or society, Hoff said.
nk/dpa/AFP/ap
Editor: Trinity Hartman