It is now becoming a near daily occurrence to witness this or that leader of the opposition arrested by the police on some charge that is not necessarily supported by the penal laws of Tanzania.
A new normal is becoming acceptable in which even people's representatives - members of parliament and district councilors - can be held by security agents without the least regard for their status in the society or the propriety of the charges they are being arrested for.
In one instance, Godbless Lema, the Member of Parliament for Arusha, was kept behind bars and denied bail for four months without any explanation. He was eventually granted bail only after judges on the Court of Appeal castigated lower courts as well as the state prosecutors for "defiling the law" by denying people their most basic rights - such as bail.
Esther Bulaya, a female legislator for Bunda in Mara region, is currently being held by police because they say she was planning to address a public rally in a constituency other than hers. This curious "offence" flows from President John Magufuli's edict forbidding politicians from holding public meetings except in their own constituencies. The fact that there is no law stipulating such a limitation does not seem to daunt the police, who act on the president's order as though it were an act of parliament.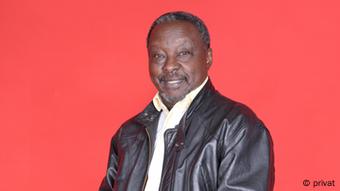 Tanzania political analyst Jenerali Ulimwengu
Tundu Lissu is a prominent lawyer for the opposition Chadema as well as an MP and the president of the Tanganyika Law Society (TLS). He has now become the favorite detainee of the police, regularly brought in on a string of charges, ranging from "insulting the president" to uttering seditious statements. Lissu has often called Magufuli a "petty dictator" publicly, and recently tried to show how Magufuli's actions as minister in previous administrations had caused heavy financial liabilities to the country.
Significantly, Lissu was elected president of the TLS earlier this year with a landslide victory after Magufuli had stated his displeasure with politicians running the advocates' body. Lissu's election prompted a government minister to warn that he might consider deregistering the TLS, which is a statutory organization with formal ties to the government.
There is hardly a day that an official of the opposition is not ordered to report to the police station or is not brought before a court of law. Chadema has claimed that since Magufuli's assumption of the presidency in 2015 over 400 members of its leadership have been detained on spurious charges and mostly denied bail.
Another opposition party, the Civic United Front (CUF), has been plunged in a leadership crisis seen by some as instigated by the government. A serious rift has opened up between Professor Ibrahim Lipumba, who resigned his post of chairman a couple of years ago only to bounce back and reclaim it, and Zanzibar's veteran opposition lynchpin, Seif Shariff Hamad, who is secretary-general of the party.
In that tussle, government agencies regulating political parties seem to have a preference for the flip-flopping academic. The registrar of parties has effectively endorsed Lipumba's decisions in expelling MPs loyal to Hamad and has also authorized that Lipumba's faction be given the financial subsidy due to CUF.
Hamad has relentlessly challenged the ruling CCM in Zanzibar since 1995, and there are those who believe he won every election since then but has been forcibly kept out of power. The last election in 2015 was a botched affair that went into a repeat process that Hamad boycotted, allowing the CCM candidate, Ali Mohammed Shein, to claim a victory of more than 90 percent of the vote - a laughable idea for anyone who knows Zanzibar and its fractured politics.
There is no war, but there is no peace either.