On Monday in Paris and Mumbai, the chairman of Dassault Aviation, Eric Trappier, and the chairman of Reliance Group, Anil Ambani, announced their intention to set up a new joint venture (JV) called Dassault Reliance Aerospace within a few months.
Trappier said the JV "illustrates our strong commitment to establish ourselves in India," and Ambani said the deal was "a transformational moment for the Indian aerospace sector."
The JV emerged as part of an 'offset obligation' agreed between France and India during the painstaking four-year negotiations around India's purchase of 36 Rafale fighter jets from Dassault, a leading French aerospace company. (A pair of Rafale Marine jets are pictured at top, set on the deck of the French nuclear aircraft carrier Charles de Gaule in October 2015.)
The 'offset' contract required the French side in the Rafale deal to invest an amount equivalent to 50 percent of the 7.8 billion euro ($8.74 billion) value of the Rafale deal in military technology ventures in India. Indian sources said it was the biggest offset deal in the country's history.
The Reliance Group's side of the JV was expected to be channeled through subsidiary Reliance Defense and Engineering Limited (RDEL), previously known as Pipavav Defense and Offshore Engineering until Reliance acquired the company in early 2016. Pipavav had been focused on naval shipbuilding, but is expected to branch out into additional military equipment sectors going forward.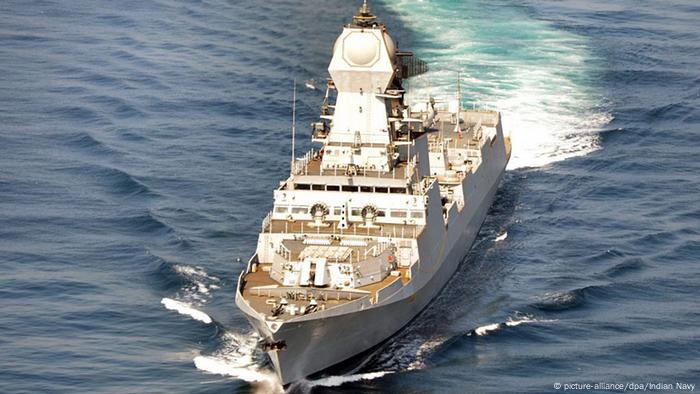 This Indian Navy warship, the Kolkata, was built by state-owned Mazagon Dock Limited, not by Reliance Defence and Engineering, a privately-held company. India's government hopes to foster more than one indigenous military equipment supply corporation to encourage competition on bids
Military modernization
The Rafale deal, like the newly announced JV, occurred in the context of an Indian plan to invest an amount equivalent to about $100 billion to modernize the country's military equipment. Much of the Indian armed forces' existing heavy equipment was produced in the Soviet Union decades ago.
When the Rafale deal was signed on September 23, Trappier said in a statement: "Together, Indian and French companies alike, we will endeavor to ensure ambitious industrial cooperation." The Dassault Reliance Aerospace deal puts meat on the bones of that statement.
The JV will support research and development projects under India's 'Indigenously Designed, Developed and Manufactured' (IDDM) program, an initiative of India's Defense Minister Manohar Parrikar. India's government wants to build up a more advanced national weapons industry.
However, the companies didn't say on Monday what proportion of the estimated 300 billion rupee (3.9 billion euro) total investment into India required of Dassault by the Rafale offset agreement would be invested into the Dassault-Reliance JV. Nor did they specify what kinds of projects would be undertaken by the joint venture.
Different histories intertwining
The two corporations joining up in the Dassault-Reliance JV have very different origins - but both remain in the hands of their founding families.
The corporate precursor to Dassault Aviation was founded 100 years ago by Marcel Bloch, a French-Jewish aircraft equipment maker who changed his name to Dassault after World War II. Dassault was the code-name used by Marcel's brother Darius Paul Bloch during the latter's service in the French Resistance during the second world war. The name was derived from 'char d'assault,' the French term for 'battle tank.'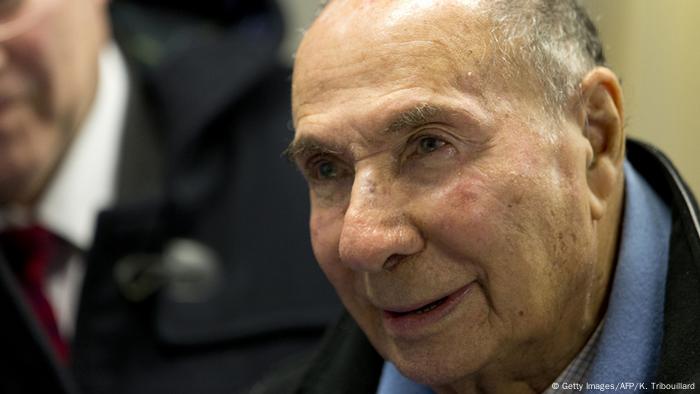 Serge Dassault is one of the wealthiest and most influential men in France - not just because of his control of Dassault Aviation, and a member of the French Senate, but because he's also chairman and controlling shareholder of Le Figaro media group
In 1914, at the outset of World War I, Bloch and Henri Potez, a fellow student at France's aviation technical college, together designed a new propeller called the Éclair, and sold several to the French Army. It was the beginning of a long career. After World War II - part of which he spent in Buchenwald concentration camp - Marcel Dassault built France's foremost military aircraft company, 'Avions Marcel Dassault.'
The company has since diversified into Groupe Industriel Marcel Dassault under Marcel's son, Serge Dassault, who at the age of 91 remains Dassault's chairman and CEO. Serge Dassault, who was indicted for tax fraud in early 2016, is also a politician. He is a member of the conservative Union pour un Mouvement Populaire party and a member of the French Senate.
Groupe Dassault has diversified. It remains a leader in military aviation design, engineering and supply chains, but now it also is involved in software, product lifecycle management, electric and plug-in hybrid vehicle development, art and horse auctions, wine, real estate, and not least, media: Groupe Dassault has been the controlling shareholder of Le Figaro Group, whose publications include 'Le Figaro', the oldest national daily in France and one of the country's two newspapers of record, with a centre-right editorial line. Alongside his other roles, Serge Dassault is chairman of Le Figaro Group.
Reliance: A surprising evolution
Reliance Group, Dassault's Indian partner in the JV, is an Indian conglomerate headquartered in Navi Mumbai, a new town near Mumbai on the west coast of India. Reliance Group is headed by Anil Ambani, the younger son of founding entrepreneur Dhirubhai Ambani. The latter's business was divided up between his two sons, Anil and Mukesh, after the founder's death. The latter heads Reliance Industries Limited (RIL), the second-biggest company by revenue in India, which is not involved in the Dassault deal.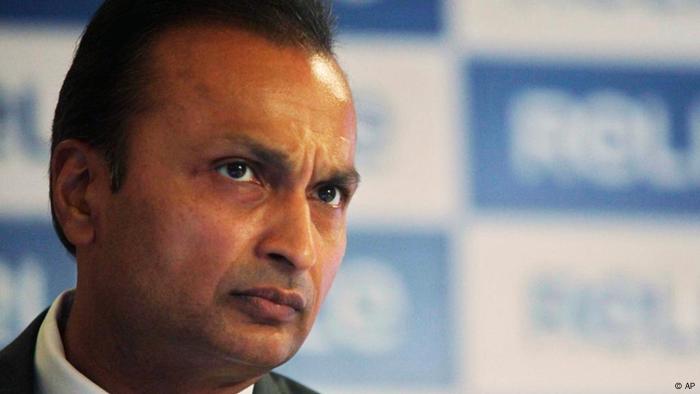 Reliance Group chairman Anil Ambani is an ambitious man - and this year, his ambition has propelled him to move his conglomerate decisively into military equipment making
Dhirubhai Ambani got his start with a polyester yarn-trading business he started with a second cousin in 1957, operating out of a tiny 33 m2 room with a telephone, one table and three chairs. In 1965, the cousins ended their partnership, and in 1966 Dhirubhai Ambani founded Reliance Industries. By the time Dhirubhai died in 2002, his company had become a diversified conglomerate, and the Ambanis were among the world's richest families.
Reliance Group is the smaller of the two conglomerates that emerged from the founding company after it was split between Mukesh and Anil, but it isn't small. According to Reliance Group's website, "Reliance Group is among India's top private sector business houses, serving over 250 million customers across telecommunications, power, financial services, infrastructure, media and entertainment, and healthcare sectors."
As of this year, naval and aerospace weaponry can be added to that list. It's a long way from trading polyester yarn, but corporate evolution can be surprising in both speed and direction.