In keeping with Mandela's legacy in the broadest sense, no one was left out - neither the former favorite but much criticized grandson Mandla Mandela, nor his political party, the African National Congress (ANC), nor even his closest staff. In his will, Mandela gave every employee around 3,300 euros ($4,500).
The ANC gets a share of the royalties from Mandela's internationally best-selling autobiography "Long Walk to Freedom." Mandla Mandela, the chief of the Eastern Cape, who has so far been an embarrassment as leader of the Mandela clan, also receives a fair share like all the other grandchildren.
More than 3 million euros in cash, real estate and trademark rights were bequeathed by the anti-apartheid icon. He donated 68,000 euros respectively to his three charitable foundations and to the universities of Fort Hare and Witwatersrand. Three other schools also benefit from his generosity.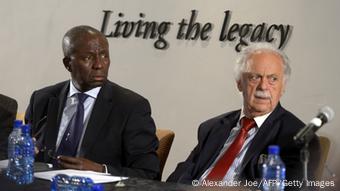 Dikgang Moseneke (left) and George Bizos during the reading of Mandela's will
It was Mandela's last wish that his Houghton home in Johannesburg - which is where he lived shortly before he died - should remain a place for family reunions. It goes to the family of his eldest son Magkatho Mandela, who died of HIV/AIDS in 1995.
South Africa's Deputy Chief Justice Dikgang Moseneke who read Mandela's will described it as an "emotionally charged" affair for the 30 children, grandchildren and great-grandchildren. Under the will their interests will be looked after by a family trust . "I am not aware of any contest of any type and the will has been duly lodged and accepted," Moseneke said.
A divided family
Observers doubt this peace will last long. Graca Machel, Nelson Mandela's widow who comes from Mozambique, is most likely to renounce her share of the houses in South Africa in favor of property in her own country. That may mean a loss in financial terms but is also a sign of sound judgement.
The mammoth task of estimating and distributing Mandela's wealth was left to three people. The second-highest judge of the land, Moseneke, Mandela's lawyer and lifelong friend George Bizos and last but not least, the county judge, Themba Sangoni from Mandela's home province of Eastern Cape.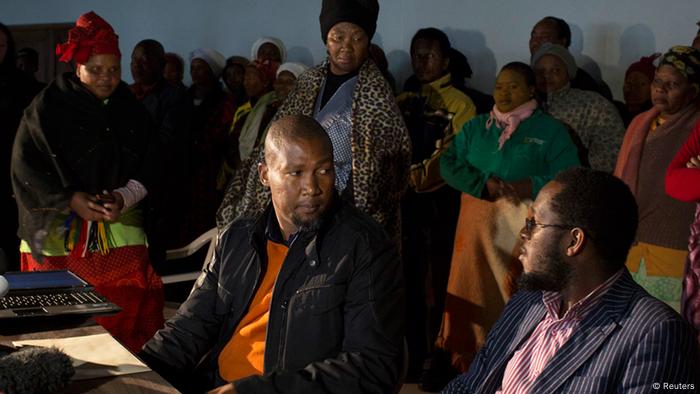 Mandla Mandela (left) is embroiled in a bitter family feud with his aunt Makaziwe
The various family factions quarrelled with one another as Mandela lay dying. Mandela's favorite grandson had to be forced by a court order to re-bury the bodies of three family members which he had exhumed. Mandla Mandela has always complained that his village, where Nelson Mandela spent his childhood, benefited too little from the family's great name.
The Mandela brand
According to villagers, Mandla Mandela has been pursuing plans for a colorful Mandela theme park in Mvezo village. His greatest opponent was his aunt Makaziwe.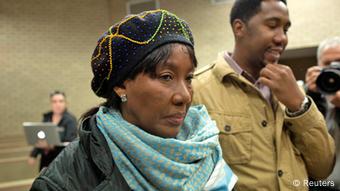 Makaziwe, Mandela's daughter, is one of the 30 children, grandchildren and great-grandchildren mentioned in the will
Even before Mandela's death, she took legal action not only against Mandla, but also against the family's financial advisors, who include George Bizos, the lawyer who defended Nelson Mandela in the Rivonia treason trial of 1963-64.
Close family friends such as Bantu Holomisa and Archbishop Desmond Tutu had appealed unsuccessfully to the family to end their bickering.
The grandchildren began to exploit the Mandela name. They put "Long-Walk -to- Freedom" sweatshirts and baseball caps on the market. Two of Mandela's granddaughters appeared in a reality TV soap in the United States called "Being Mandela". The head of the family was unable to defend himself against such excesses.