The initiator of this museum is Christian Fiala, a doctor who has directed a clinic for abortions and family planning in Vienna for the past 10 years. Fiala is seen as a missionary for women's health and is the chairman of the International Association of Abortion and Contraception Specialists.
Displayed in two rooms are items Fiala has collected over the decades.
The first room is devoted to contraception, and it displays the wide variety of items used over the centuries to prevent pregnancies. The first birth-control pill is displayed next to ancient condoms made of pig bladders. In the doorway to the second room, pregnancy tests, which were developed in the 1960s, are hanging.
This leads into the abortion room. Up until about 1900, abortions were so dangerous that it was safer for women to carry the child to term and then kill it after it was born. Visitors can even listen to recordings of abortion providers discussing how up until 30 years ago it was still a life-threatening procedure.
Fiala's medical career started in Europe. As in most countries on the continent, abortions were more or less allowed. So it wasn't until later that he found women who ended up coming to hospital half dead because of blood loss from an illegal abortion.
Doctor believes in woman's choice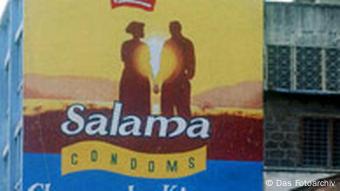 Promotion of family planning has improved in places like Tanzania
"I worked overseas in Asia and Africa, where the laws of the former colonial powers will still enforced and where unimaginable horrors still took place in clinics everyday," Fiala said. "Today we believe that if we discuss abortions or the laws that govern them that it is solely about the rights of the fetus. But we forget that a fetus cannot live unless it inside a healthy woman. And that there is no one other than the woman herself of can or should make any decisions about her pregnancy."
The museum in Vienna is taking on the task of ensuring that some facts are not lost to history. Like the idea that just forbidding abortions will not actually reduce the number which take place, but rather will only lead to women waiting until their fourth or fifth month to get an abortion, and that is much more dangerous.
Opponents of the museum, passionate anti-abortion activists, have derided Fiala as the leader of European abortion.
European abortion laws contradictory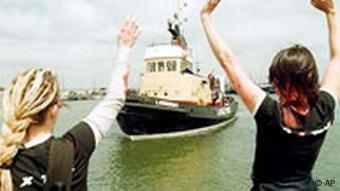 Some countries get round the laws by way of initiatives like this abortion boat
When Fiala works overseas, he always uses the opportunity to check out the various laws on abortions. Almost all of the rules put conditions on the unwanted pregnancies. For example, he cites two European countries which share a border. In Germany, institutions which give out advice on unwanted pregnancies are not allowed to perform abortions, while in Belgium they have to.
"It is obvious by this discrepancy that both countries cannot be keeping the best interest of the mother in mind." Fiala said. "And if you look closely, it is also clear that none of these limitations and requirements benefit her, but rather are just a carry over from a male-dominated society."
For a better example of how things should be done, Fiala points to Canada. There, laws were introduced in 1988 that made it possible for women to talk directly to their doctor about abortions. Fiala believes that Europe has become a safer place for women, especially in contrast to other continents, and should set an example.