Late Wednesday, for no apparent reason, Enes Omeragic, a suspected member of radical groups in Bosnia, killed Armin Salkic, a Bosniak, and Nedeljko Radic, a Bosnian Serb, near the Rajlovac military base outside the country's capital, Sarajevo. Both victims were soldiers in the Bosnia-Herzegovina army.
Another three people were injured when Omeragic opened fire on a local bus following the murder of the soldiers. The suspect then blew himself up in his house, a mere 200 meters from the crime scene.
Bosnia-Herzegovina's tripartite State Presidency strongly condemned the attack and called on all citizens of Bosnia-Herzegovina "to unite in the fight against terrorism and violence."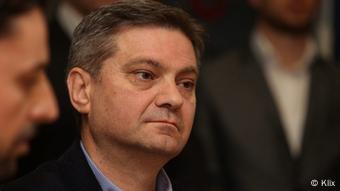 Prime Minister Zvizdic: "This was a shot against the state"
"The shot against the soldiers of the army of Bosnia-Herzegovina was a shot against the state," said Prime Minister Denis Zvizdic, who presided over an urgent meeting of the country's top security agencies immediately after the attack.
Addressing the media late Wednesday, Zvizdic confirmed that the highest security measures were introduced for all police and security agencies in Bosnia-Herzegovina.
Immediately after the attacks, speculation appeared in the media that the murderer was a member of a radical Islamic group, the Wahhabis, but the state Security Minister Dragan Mektic clarified that Omeragic was not a Wahhabi.
"The only thing we knew about the suspect was that his brother-in-law was registered as a radical and was under police detention several times. Anyway, the police discovered in Omeragic's house certain notes in which he glorified ISIL. Therefore, I believe he was preparing this crime," Mektic told a press conference in Sarajevo, referring to another acronym for the "Islamic State" terror group. He stressed that the killer was most probably influenced by his radicalized brother-in-law.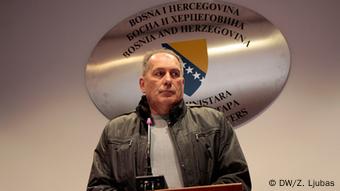 Mektic: Omeragic was influenced by his radical brother-in-law
Wahhabis – radical or not?
Men with big beards and shorter pants, widely known as Wahhabis, according to Dr. Ahmet Alibasic of the Islamic Sciences Faculty in Sarajevo, have wrongly been considered radicals, even terrorists.
"Wahhabi is not a good term, as it has never been correctly defined, thus being subject to manipulation. The militants, which look like so-called Wahhabis, are often recruited directly from some criminal groups, or jails, and not from mosques," Alibasic told Deutsche Welle. He added that some groups or individuals considered to be Wahhabis "often provide the best defense from further radicalization, as they often have concrete responses to the arguments of militants."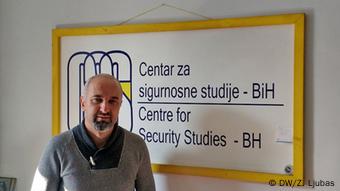 Dr. Armin Krzalic from the Center for Security Studies BH in Sarajevo
Dr. Armin Krzalic of the Center for Security Studies BH in Sarajevo believes that the presence of certain radical groups in the country should not be a problem, neither should it cause further radicalization.
"What we have found out through our research, mostly based on the security agencies' data, is that alleged militant training camps do not exist in Bosnia-Herzegovina," Krzalic told Deutsche Welle, stressing, though, that certain groups and individuals were being carefully monitored by the security agencies. While he believes such elements could be kept under intelligence's control, problems could be imported with some foreign factors able to further radicalize the existing groups in Bosnia-Herzegovina.
It is difficult to give a precise number of Wahhabi followers in Bosnia-Herzegovina, but their number is estimated to be around 5,000 or more.
Bosnia – home to radical groups
The fact is, however, that radical groups have been active in Bosnia-Herzegovina since the country's 1992-95 war, when the first foreign troops from Islamic countries came to Bosnia to help Bosnia's Muslim-dominated army, which was under an international arms embargo, to fight the Serbian and the Croatian forces.
Earlier this month, the Court of Bosnia-Herzegovina handed down the first ever sentence in a case against the informal Wahhabi leader in Bosnia, Husein Bosnic. He was sentenced to seven years in prison for "publicly inciting terrorist activities, recruiting volunteers for terrorist activities and organizing terrorist groups." According to some unofficial figures, he recruited some 200 young Bosnian men for the Syrian front.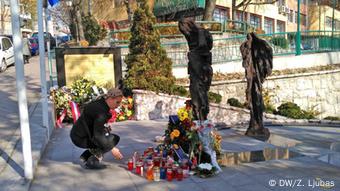 Citizens of Sarajevo lay flowers to commemorate the victims of the Paris attacks
Political and economic instability in the country made most of Bosnia-Herzegovina's citizens focus on their own problems and not much on radicalism, but the recent terrorist attacks in Paris, and then the latest attack near the heart of Bosnia's capital, Sarajevo, have spread fear throughout the country.
It did not take long for everyone in the Balkan country to recall the terrorist attacks against police stations in 2010 in the central Bosnian town of Bugojno and one in April of this year in Zvornik. In both cases, the attackers were members of radical groups.
The Islamic Community of Bosnia and Herzegovina has often been criticized for not being active enough in preventing the further spread of radical groups. "Although terrorism has its ideological or theological dimension, it is still a phenomenon primarily produced by politics," said Dr. Ahmet Alibasic, a theologian, and added: "Until we accept that basic fact, we have no chance to win the fight against terrorism."