German Economy Minister Rainer Bruederle encouraged companies to offer skilled foreign workers a special check should they choose to relocate to Germany.
"The issue of how to finally make Germany attractive to skilled migrants is at the top of my agenda," he told the German business daily Handelsblatt on Friday.
The lack of qualified workers, rather than unemployment, will be a key problem German companies face on the job market, he said, adding that they are in "brutal competition" for the world's most skilled workers.
Search is on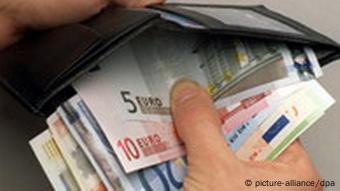 Lowering the amount of pay required to stay in Germany could also boost immigration
His proposal includes offering begruessungsgeld or "welcome money" to migrants, though he added it would be up to companies, rather than the state, to shell out cash.
"It is conceivable that some businesses that can afford it and have an urgent need, pay skilled foreign workers an incentive," he said.
As Germany recovers from the global economic crisis, companies are already searching for skilled workers to fill open positions.
The chemical company Lanxess, formerly a part of chemical giant Bayer, told the daily Financial Times Deutschland on Friday it was "desperately looking for specialists at all levels."
BASF, Siemens and Daimler were also either planning to hire more employees or reduce their original plans to cut position, the business newspaper reported.
Most recent appeal for skilled migrants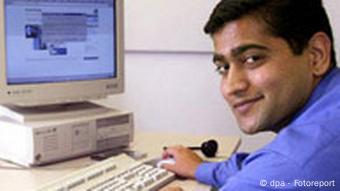 Some companies are already having difficulty finding skilled employees
Another measure worth consideration would be lowering the level of income necessary to secure a German residence permit, Bruederle said. Migrants in Germany currently have to prove their annual income will be at least 66,000 euros ($86,250) to ensure they are allowed to stay in the country.
Bruederle isn't the first German minister to call for measured intended to attract skilled workers to Germany. Over the weekend Annette Schavan, the minister of education and research, also called for Germany's doors to be opened to more skilled workers.
"It's not about creating a special status for a threatened minority but about acknowledging cultural diversity," she said.
Author: Sean Sinico (dpa, AP. AFP, Reuters)
Editor: Cyrus Farivar