The attack on the university ended on Thursday, nearly 10 hours after militants stormed the complex. At least 10 people died in the attack, including seven students.
No group has claimed responsibility for the attack, although suspicion is likely to fall on the Taliban. The group's spokesman Zabihullah Mujahid only told the media, however, that they were "investigating."
Afghan officials said multiple attackers, some wearing suicide vests, entered the university campus at around 6.30pm Wednesday evening local time (1400 UTC) and that a gunfight lasted for more than an hour.
The gunmen were killed by police early on Thursday morning, before police units rescued some 150 students who had been trapped in the university buildings.
"Several gunmen attacked the American University in Kabul, and there are reports of gunfire and explosions," an Afghan interior ministry official said. "They are inside the compound, and there are foreign professors along with hundreds of students."
AP Photojournalist Massoud Hossaini said he was in a classroom with 15 students when he heard an explosion.
"I went to the window to see what was going on, and I saw a person in normal clothes outside. He shot at me and shattered the glass," Hossaini said, adding that he fell on the glass and cut his hands. He later managed to escape with nine students.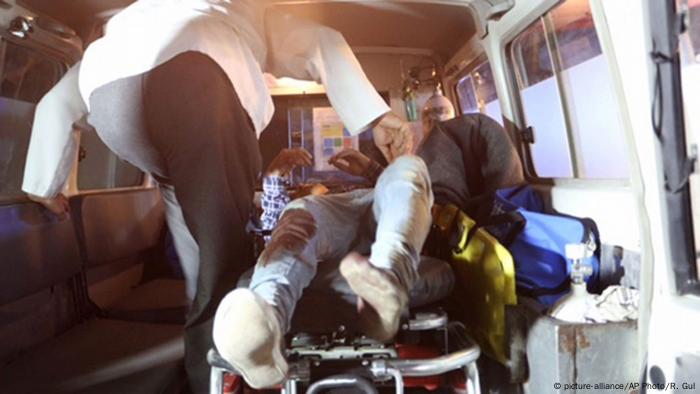 Officials fear the number of injured in the attack may rise
Another journalist Ahmad Mukhtar said he and several friends had escaped the shooting but were concerned for others.
Other students also reported being stuck inside classrooms due to the shooting.
"We are stuck inside my class with other students. I heard explosions and gunfire going on close by," a desperate student told the Agence France-Presse news agency by telephone.
Journalist Mustafa Kazemi described the sounds of multiple ambulance sirens being heard across Kabul.
He later tweeted this Facebook message from a student, purporting to be inside the building.
Members of the elite police force (CRU) quickly surrounded the campus as the attack unfolded and cordoned off the area.
The attack comes two weeks after two university staff were kidnapped from their car by unknown gunmen. Their whereabouts are still unknown.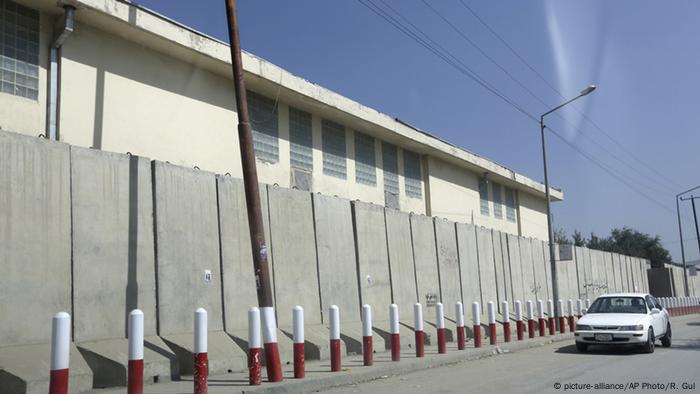 The American University of Afghanistan opened in 2006
A US defense official said a team of US military advisors are helping Afghan forces to respond to the attack, but not in a combat role.
The management of the American University of Afghanistan, which enrols more than 1,700 students, was not immediately reachable for comment.
More to come...