The report by the World Health Organization (WHO) and the United Nations Children's Fund (UNICEF) - shows that the lives of newborn babies under the age of six months could be saved if they were breastfed for at least the first six months of life.
During that period, mothers are strongly encouraged to feed their babies with nothing but breast milk alone, and in the preceding months they can then give their babies complimentary food but with continued breastfeeding up to two years.
Breastfeeding is very critical during the first six months of life as it helps in preventing diseases like diarrhea and pneumonia, the two major causes of death among infants. It is also beneficial to the mother as it reduces the chances of her getting ovarian and breast cancer.
Giselle Ngono, a 21-year-old mother of two in Cameroon told DW that she stopped breastfeeding her baby after six weeks.
"I am working and it will not be easy for me to just breastfeed this child. How am I supposed to look for money and at the same time feed him?, she wondered. Gisele is a trader at a nearby market in her home area.
"When I go to work, I leave my child with a babysitter who feeds him with a baby maize meal commonly known as pap. That is the same food I gave my first child who is now three years old," She said.
Among the common myths preventing mothers from breastfeeding in Cameroon is: babies who are breastfed will end up being lazy and weak. Some mothers also stop breastfeeding their babies because they have to go back to work.
Cameroon gives a period of two months as maternity leave for working mothers to stay home and breastfeed their babies. After the two months, they are given two hours each working day for a period of four months to go home and breastfeed. This period is not enough to allow the child's proper growth.
Patricia Kernyuy who works with the family welfare department at Cameroon's health ministry said, mothers should be given at least six months to stay at home after giving birth.
"It's difficult for women to take care of their babies at their working premises because it means that working mothers will need someone to take care of the baby," Kernyuy said.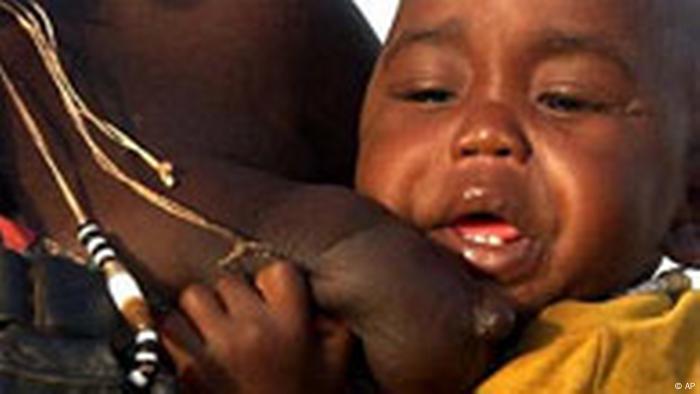 Breast milk is crucial for a baby's growth and acts as the first vaccine for the baby after birth
Benefits of breast milk
Breast milk contains colostrum which is the first pale yellow milk breasts produce after giving birth. Colostrum, also known as the baby's first immunization, transfers nutrients antibodies and immune cells to the babies. "Breastfeeding gives babies the best possible start in life," WHO Director-General Tedros Adhanom Ghebreyesus said in the report.
He added that "breast milk works like a baby's first vaccine, protecting infants from potentially deadly diseases and giving them all the nourishment they need to survive."
Even though the report paints a grim picture on the lives of newborns and mothers, some 23 countries have met the 2030 global goal for exclusive breastfeeding for six months.
The countries include; Bolivia, Burundi, Cabo Verde, Cambodia, Democratic People's Republic of Korea, Eritrea, Kenya, Kiribati, Lesotho, Malawi, Micronesia, Federated States of Nauru, Nepal, Peru, Rwanda, Sao Tome and Principe, Solomon Islands, Sri Lanka, Swaziland, East Timor, Uganda, Vanuatu, and Zambia.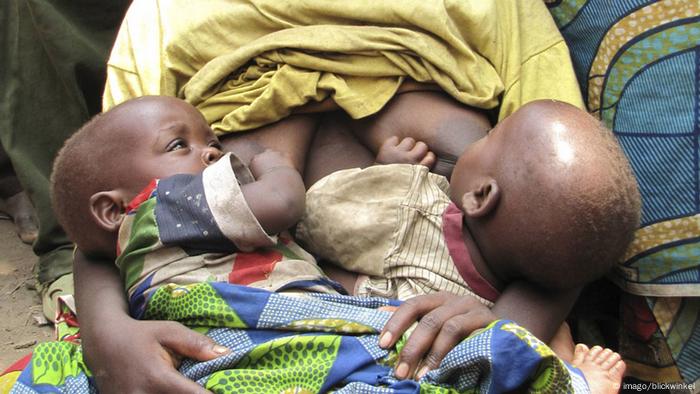 Some sections of society look down upon mothers who breastfeed in public places
Public breastfeeding detested
Mothers have not had it easy to breastfeed their babies in public places like; cafes or even on public transport. Often they are told to cover up or move to a more private place of their convinience, although no law restricts mothers from breastfeeding their babies in public places. So why are people sexualizing theact of breastfeeding instead of looking at it as a nurturing act?
Society needs to change its perceptions on breastfeeding and support women. They should also stop viewing it as a woman's only responsibility. Making her feel uncomfortable and embarrassed about it makes the woman not feel confident enough to breastfeed her baby.
Many people understand the importance of breastfeeding, yet too often, the responsibility for it is placed entirely on the mother without any consideration of the political, social, and environmental factors that shape breastfeeding. However, these factors can act as a barrier to individual practices.
In order to improve on breastfeeding, countries are being urged to increase funding to raise breastfeeding figures right from birth to two years, as well as improve working conditions for breasfeeding mothers. Both WHO and UNICEF are also calling on health workers to improve access to skilled breastfeeding counseling as part of comprehensive breastfeeding policies and programs at health facilities.
Breastfeeding is critical for the achievement of many of the Sustainable Development Goals (SDG's). It improves the baby's nutrition, prevents child mortality and decreases the risk of non-communicable diseases.
Thousands of lives could be saved if countries committed to changing their policies and provide greater funding to support breastfeeding. It is one of the smartest investments to build children's future.
DW's Moki Kindzeka in Yaounde contributed to this report