A court in Düsseldorf has convicted 45-year-old Frank S. from Cologne of attempted murder after he stabbed Reker in the neck with a 30-centimeter knife last year. Prosecutors had called for a life sentence. The convicted man's name cannot be given in full, in line with German privacy laws.
During his trial, Frank S. claimed he did not intend to kill Reker but had targeted her for her pro-refugee stance. In her previous role as the city's top social welfare official, Reker had responsibility for accommodating refugees.
"He wanted to send a signal to the federal government about refugee policy," the presiding judge, Barbara Havliza, said as she gave her verdict on Friday. "He wanted to create a climate of fear, and influence policy."
Fear of paralysis
On the day before the runoff election for mayor in October 2015, then-independent candidate Reker was attending an election event. Speaking during the trial, Reker said she was "very afraid" at the time that she would be paralyzed. For several days after the attack, Reker was in a coma.
"I remember how Frank S. approached me on the market square and offered me a rose in a very friendly manner," Reker said. "I landed on the ground and noticed that I was bleeding in the mouth and nose."
The 59-year-old Reker was able to take up her mayoral office in January this year, but she is still continuing to receive medical treatment.
Frank S. admitted to involvement in neo-Nazi groups in the Bonn area during the 1990s.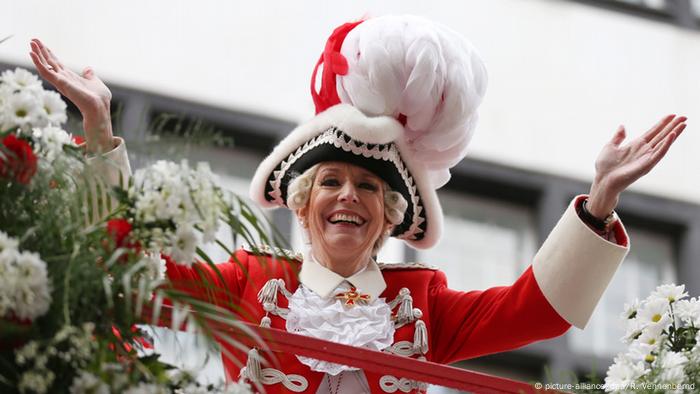 A recovered Henriette Reker enjoying carnival in February.
jm/kl (dpa, epd)