When hundreds of thousands of people around the Arab World rose up against their rulers in the first half of 2011, many hoped for a new era of freedom and social justice in North Africa and the Middle East. Nearly four years later, it is clear that the so-called Arab Spring has largely failed – drowned in blood in Syria, stopped by the all-powerful military in Egypt, and torn apart by warring militias in Libya.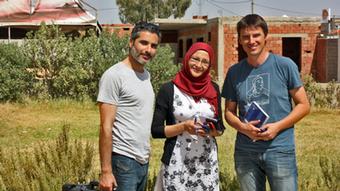 Only Tunisia, where the uprisings first started, seems to have kept the hope for genuine democracy and economic reforms alive. On October 26, Tunisians will elect a new parliament and a month later their president. Will Tunisia become the first true democracy in the Arab world? Or is there also the risk of violent conflict or a return to the old authoritarian system? DW reporter Thomas Hasel talks to politicians, journalists, entrepreneurs, young activists and ordinary citizens to find out.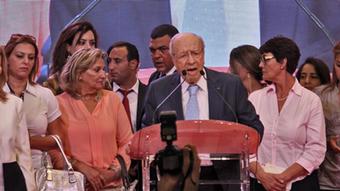 His journey begins in the small town of Sidi Bouzid, where the Arab revolts were triggered by the self-immolation of 26-year old Mohamed Bouazizi on 17 December 2010. From there he goes into a economically important phosphate-mining district in the southern Gafsa region. Trade unionists and miners talk about their ongoing strike against poor working conditions and social problems. They blame corruption and arbitrary policies for Gafsa's failure to benefit from the great wealth extracted from its mines.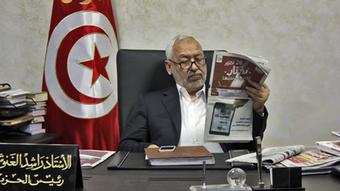 On the holiday island of Djerba, we look at tentative attempts to support disadvantaged Tunisians with a new kind of tourism. And in Tunis, the political and economic heart of the country, the camera crew meets politicians of many different persuasions – from promising presidential candidate Beji Caid Essebsi to the founder of the Islamist En Nahda Party, Rachid Ghannouchi. In the capital, human rights activists and torture victims and women also talk about how corruption is still part of Tunisian everyday life. The problems and social difficulties still facing many Tunisians are great. But there are also many dedicated people and many promising approaches that make the emergence of a Tunisian democracy appear more than just an idea.



Broadcasting Hours:

DW

THU 23.10.2014 – 22:15 UTC
FRI 24.10.2014 – 06:15 UTC
FRI 24.10.2014 – 13:15 UTC
FRI 24.10.2014 – 17:15 UTC
SAT 25.10.2014 – 04:15 UTC
SAT 25.10.2014 – 10:15 UTC

Cape Town UTC +2 | Delhi UTC +5,5 | Hong Kong UTC +8
San Francisco UTC -7 | Edmonton UTC -6 | New York UTC -4

DW (Europe)

FRI 24.10.2014 – 04:15 UTC
FRI 24.10.2014 – 17:15 UTC
SAT 25.10.2014 – 06:15 UTC
SAT 25.10.2014 – 13:15 UTC

London UTC +1 | Berlin UTC +2 | Moscow UTC +4

DW (Arabia)

FRI 24.10.2014 – 04:15 UTC

Tunis UTC +1 | Cairo UTC +2 | Dubai UTC +4

DW (Amerika)

FRI 24.10.2014 – 06:15 UTC

Vancouver UTC -7 | New York UTC -4 | Sao Paulo UTC -2