As communicated by a spokesperson of the New York Philharmonic, the conductor died in the early morning hours of December 19 in Greenwich, Connecticut. That orchestra's principal conductor from 1991-2002, he remained closely connected to the city long afterwards.
When Kurt Masur took up the baton in New York in 1991, he was seen as a stern Prussian whose iron discipline and persuasive powers would spur the musicians to the highest level. Having already led what is the oldest orchestra in the US on several occasions in the decade preceding, he did in fact restore its old sense of inspiration - and its precision playing. Critics doubted that the conductor, having come of age under cultural policy in the German Democratic Republic - former East Germany - would quickly get a grasp on the American arts market. They were proven wrong. New York concert-goers were enthused by his clever programming and additional afternoon performances.
The accent on concert music
Kurt Masur was born on July 18, 1927 in the Silesian city of Brieg (now Brzeg) in present-day Poland. After an apprenticeship as an electrician and brief military service, he enrolled at the Leipzig Conservatory in 1946, studying piano, composition and conducting. After Masur had led orchestras in Erfurt, Leipzig, Dresden and Schwerin, the famous theater director Walter Felsenstein hired him as chief conductor at the Komische Oper in Berlin in 1960. The job carried influence, but Masur quit it to become a freelance conductor for three years. In retrospect, he described the work with Felsenstein as the most important time in his life. But when he served notice in 1964, it had become clear to him that he would henceforth focus on orchestral music.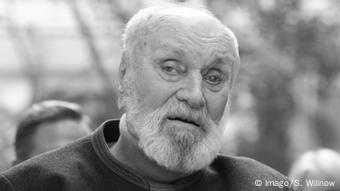 In 1970, Kurt Masur became "Gewandhauskapellmeister" (conductor of the Gewandhaus Orchestra) in Leipzig and led Germany's oldest orchestra for over a quarter century. Under his direction, the Gewandhaus gave hundreds of performances worldwide - and that in the decades of the divided German state, when travel by East Germans was rare. The tours and more than one hundred recordings added to the Leipzigers' international renown. "The orchestra and I succeeded in winning people's hearts. They felt we were concertizing for them and that we specifically wanted to give them strength for living - regardless of their position or personal situation," recalled Masur about his Leipzig years.
Political action
A maestro with a deft political touch, Masur was able to negotiate a measure of freedom for his musicians. Against the resistance of party leaders, he succeeded in having a concert hall built; the new Gewandhaus was dedicated in 1981.
On the morning of October 9, 1989, Masur had planned to rehearse Richard Strauss's "Till Eulenspiegel." But fearing the Monday civil rights demonstrations then rocking the GDR could result in a bloodbath, he published an appeal for non-violence, joined by five other political and cultural celebrities. The Leipzig Declaration proclaimed: "We will also measure the democratic renewal in our country to the extent that any form of hidden or official censorship is forever made impossible." Calling himself an "involuntary politician," Kurt Masur came to be known as "Leipzig's Savior."
Prizes and distinctions
For a time, he was even discussed as a candidate for the office of German president. After the mid-1990s, rumors spread that Masur was ready to resign from the Gewandhaus. In 1997 he made the break and was then named the first honorary conductor in the Gewandhaus Orchestra's 250-year history. Fearing cutbacks in support of the arts in Leipzig, he said, "Since I'm recently needed only to dismantle what I've built, I'm no longer in the right place."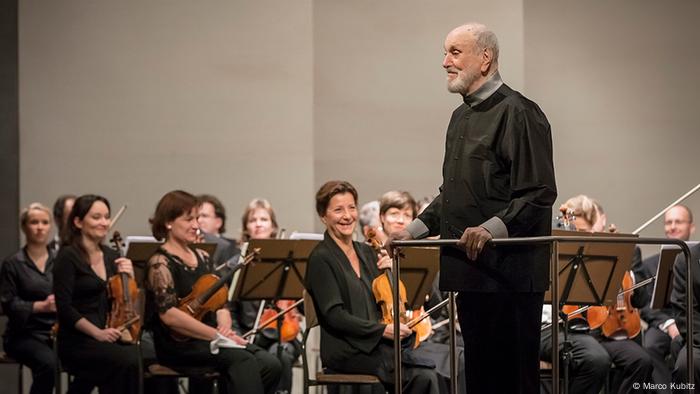 Kurt Masur with the Dresden Philharmonic
His decision five years later to step down from the New York Philharmonic after eleven happy and critically acclaimed years came as an equal surprise. Masur explained the move with his wish to concentrate on his work with orchestras in London and Paris. "Love at first sight" is how he described his new position with the Orchestre National de France. Once again, Kurt Masur had taken on a new task. The ambitious young musicians were prepared to work hard and had the potential to reach the top.
At age 85, suffering from Parkinson's disease, the much-decorated maestro didn't need to prove anything more. Yet he continued to spearhead ambitious projects, including a complete Beethoven symphony cycle with the Dresden Philharmonic in the orchestra's home city, before taking it to Munich for a repeat performance in December 2012. In June, 2015, he led the Berlin Radio Symphony Orchestra in the city's "Philharmonie" in a concert of music by Mendelssohn - from a wheelchair.