When Mafioso Giovanni Brusca confessed to being involved in the 1992 murder of anti-Mafia magistrate Paolo Falcone, the government seized his family's properties. In 2000, it was handed over to an organization called the Consortium for Legal Development (CLD).
CLD restores property confiscated from imprisoned Mafiosi and gives it back to the community. The project is the only one of its kind in Italy. According to the organization's director Lucio Guarino, returning the properties sends a powerful message.
"The Brusca family controlled the fortunes of this territory for nearly thirty years, so it's an incredible symbol," Guarino said. "Here land equals power, and this project shows that with the will of the people, it's possible to confiscate and restore Mafia lands."
Enjoying organic wines made from former Mafia vineyards
The small stone farmhouse on the former Brusca land at San Guiseppe Jato, some 40 minutes from Palermo, was renovated in 2004. It is now Sicily's first anti-Mafia agriturismo or farmstay. Here, tourists can also enjoy organic pasta milled from wheat grown on Brusca's land and organic wine made from his vineyards.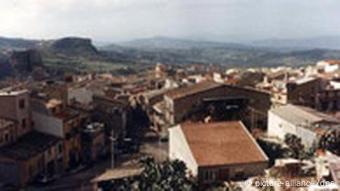 Corleone is the most famous Mafia town in Sicily
Guarino said all products made here are of high quality. Not only is there pasta from land liberated from the Mafia, there's also lentils, chick peas and tomato paste.
"With these products, we're demonstrating that it's not just the Mafia who are here, but also the anti-Mafia," Guarino said. "And those who are against the Mafia are not just full of talk, they're doing something concrete."
Job creation is a key aspect of the project
The CLD, which was established six years ago, is based in the Mafia heartlands south of Palermo. It has received 4.5 million Euros ($5.9 million) in funding from the European Union and the Sicilian government. This money is primarily used to make the land and villas workable again, Guarino said.
The consortium employs young jobless people and forms them into cooperatives. The ventures are diverse -- from growing melons and tomatoes, to running a vineyard and, of course, the agriturismo.
The organization currently supports four such cooperatives, where 70 people work full-time on more than 300 hectares of land. The cooperatives in turn employ dozens of seasonal workers.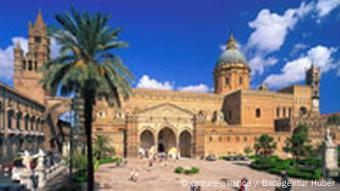 The Palermo area is a Mafia stronghold in Sicily
In an area with an unemployment rate of nearly 30 percent, Guarino said job creation was a key aspect of the project.
"It's only by creating work in the region that you can eliminate the privation that feeds the Mafia and gives them power," Guarino said. Most people would accept working for a Mafia boss so that they had a job, he said.
"But the moment you provide people with legal work and pay their health and social insurance, you reduce the Mafia's power," Guarino said. "That is the secret of our project."
Workers had initial reservations
The Placido Rizzotto cooperative is named for a union leader murdered by the Mafia. According to worker Francesco, it wasn't always easy attracting seasonal workers at the beginning.
"When they heard that the properties had been confiscated from Mafia bosses, which in this region are the highest authorities, and that it was a government-run project, there were a lot of reservations," Francesco said.
Nicola, from the nearby village of Roccamena, has been regularly employed in the former Brusca vineyards for the past two years. He said the reason he worked on the confiscated land was simple.
"It's a job, and I do it because I need to," Nicola said. "There's a lot of unemployment."
But he said others in the village didn't give him trouble because of his job, as they knew it was a well-run and well-organized initiative.
Project intends to expand
Although the projects might be gradually winning over some, the local Mafia bosses aren't beyond trying to intimidate their adversaries, as the project's leaders found out. Francesco named a list of scare tactics, such as arson attempts, crops that were deliberately destroyed, and more recently, a hanged dog.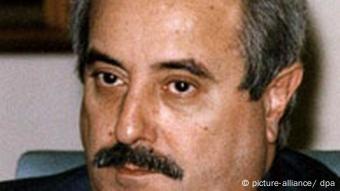 Giovanni Falcone was murdered for prosecuting Cosa Nostra crimes
"That's a clear message: 'you are not wanted'," Francesco said. "We are not fully accepted everywhere."
There are now plans to expand the project into other areas of southern Italy. The model has proved so successful that it has attracted the attention of other countries with their own problems with organized crime, such as Georgia and Romania. But for the moment, the CLD is busy with the latest addition to the former Brusca property -- a riding stable.
The stalls were only finished a few months ago and the cooperative hopes to set up a business giving riding lessons to children in the surrounding villages.
Like many of their projects, the stables in themselves are symbolic. A large wooden sign dedicates them to Giuseppe di Matteo. He was an eleven-year-old boy who was kidnapped by Brusca because his father -- a mafioso -- had informed authorities on others involved in the Falcone killing. Despite a police manhunt, Matteo was held for more than two years, tortured and eventually killed. One of his favorite activities had been horse riding.