The three include a civil servant working for the European Commission, an assistant to a member of the European Parliament and a businessman, Belgian prosecutors said on Wednesday.
The three men, who live in Belgium and whose names were not given, were charged with forgery and using forged documents, corruption, fraud and forming a criminal organization, said spokesman Jos Colpin.
Large-scale bribery
"There were bribes of millions of euros for more than 10 years," Colpin said.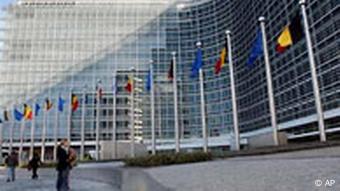 The Commission headquarters in Brussels were also raided
The bribes were paid in relation to public tenders for buildings housing "European Commission delegations outside of EU territory," he said.
The civil servant, aged 46, works for the Commission services responsible for managing delegations' infrastructure.
The second person charged, aged 60, is the personal assistant of an Italian member of the European Parliament and the third person, 39, runs a real estate consortium.
The arrests came after more than 150 police officers took part on Tuesday in raids in Belgium, France, Italy and Luxembourg as part of the corruption probe.
Ongoing investigation
The three-year old investigation is looking into the circumstances for awarding tenders for the European Commission representation offices abroad and contracts for the installation of security equipment at those locations.
The European Commission on Tuesday said it was cooperating fully with the inquiry.
"It's an ongoing investigation so it's not appropriate at this time for the Commission to comment on this investigation," said spokesperson Johannes Laitenberger at a news briefing.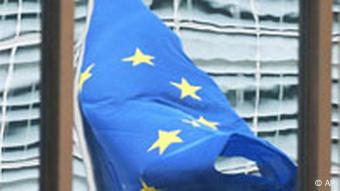 A previous fraud scandal brought down the entire Commission
The EU's anti-fraud office OLAF, the Italian Carabinieri, French financial police, and Belgian federal and fraud squad officers participated in the raids.
Touchy subject
Corruption cases at EU institutions are a sensitive issue after a scandal in the late 1990s brought the entire European Commission down.
Edith Cresson, a former French Prime Minister who served as research and education commissioner in Brussels from 1995 to 1999, was accused of hiring a dentist from her home town as an advisor, despite being warned it was against EU rules.
The scandal eventually led to the collective resignation of the Commission and its President at the time, Jacques Santer, in March 1999.