Western corporate belief in a rising African middle class would appear to be fading. Barclays is leaving the continent. The British banking giant is selling its South African subsidiary Absa, which it acquired in 2005. Last year, food giant Nestle shed 15 percent of its workforce in Africa.
"We thought Africa was the new Asia, but we discovered that the middle class is extremely small and not growing," Cornel Krummenacher, chief executive for Nestle's equatorial Africa region, told the Financial Times.
Not so long ago, Africa was perceived as a growth market. In 2011, the African Development Bank (AfDB) concluded in a report that 350 million Africans counted as members of the middle class - that's 34 percent of the continent's population. That sounded like a middle class boom. In 2000, the figure was just 27 percent. More recent figures paint a less rosy picture, however. According to the Swiss bank Credit Suisse, just 18 million Africans qualify for membership of the middle class.
Middle class in Rwanda but not in Switzerland?
But not everybody agrees that Africa's middle class is small or in decline. "There is a middle class in Africa and it is growing," said Mthuli Ncube, who is a professor of public policy at the University of Oxford. He is also, incidentally, the former chief economist at the AfDB who oversaw that 2011 report.
Ncube said being middle class was a question of definition, or rather of location. "A middle class person in Switzerland or Germany is not like a middle class person in Rwanda to be fair, so there will be some differences," he told DW.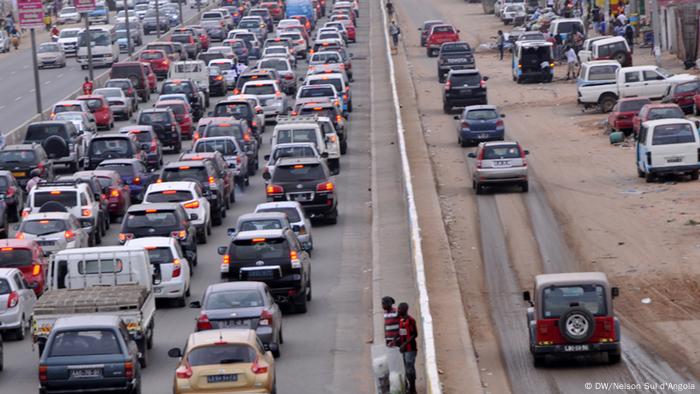 Traffic congestion in Luanda, Angola. Evidence of a burgeoning African middle class?
Critics find this unconvincing. Political scientist Henning Melber, professor at Free State and Pretoria Universities in South Africa, said the definition of middle class as used by the AfDB in its report covers everybody in Africa who earns between $2 and $10 a day (1.83 and 9.13 euros).
"When I go into a supermarket in Namibia or South Africa and buy a carton of milk that costs almost as much as it does in Germany, then I realize this idea of what makes you middle class in Africa is pure fantasy," Melber told DW.
Definitions
Credit Suisse has quite a different definition of middle class, according to which anybody in South Africa who wishes to consider themselves a member of this social grouping must have assets of not less than $22,000.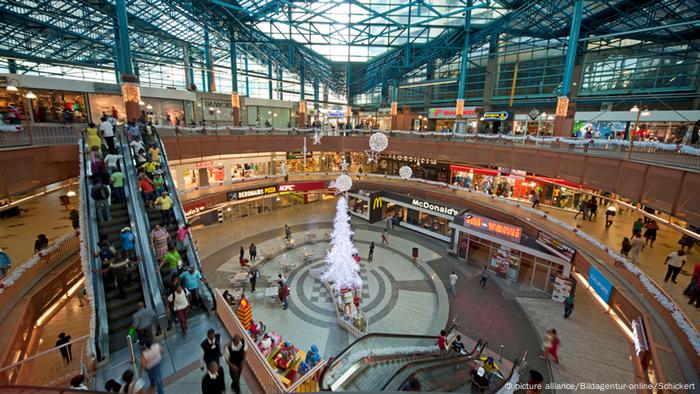 Analysts disagree over who qualifies as middle class. The picture shows the Carlton Center in Johannesburg
Those who adhere to the notion of a growing African middle class claim they can see a continent in which affluence is spreading. There are long traffic jams because there are more cars on the roads. Shopping malls are sprouting on every corner, a sign of a growing middle class, they claim.
This doesn't convince Robert Kappel, former director of German Institute of Global and Area Studies (GIGA) in Hamburg. "The shopping mall phenomenon has nothing to do with the middle classes in the true sense of word," he said. He says the malls are patronized by wealthy members of an upper class who are just consuming more.
Many analysts consider it unlikely that Africa's middle class will expand any further. "Once economic growth falters and the bottom falls out of commodity prices, then the phenomenon of an African middle class will disappear," said Kappel.
That is exactly what is happening. Declining commodity prices and economic difficulties in China - Africa's key trading partner - are driving down African economic growth rates. The International Monetary Fund (IMF) was forced to revise downwards its growth forecasts for Africa twice last year.