Residents of Papua and West Papua provinces have been blocked from using the internet after protesting against Indonesia's central government.
The two Indonesian provinces are located on the island of New Guinea and border the independent country of Papua New Guinea. Thousands of Papuans took to the streets in several towns this week protesting viral videos of Indonesian police calling Papuan students "monkeys" and "dogs."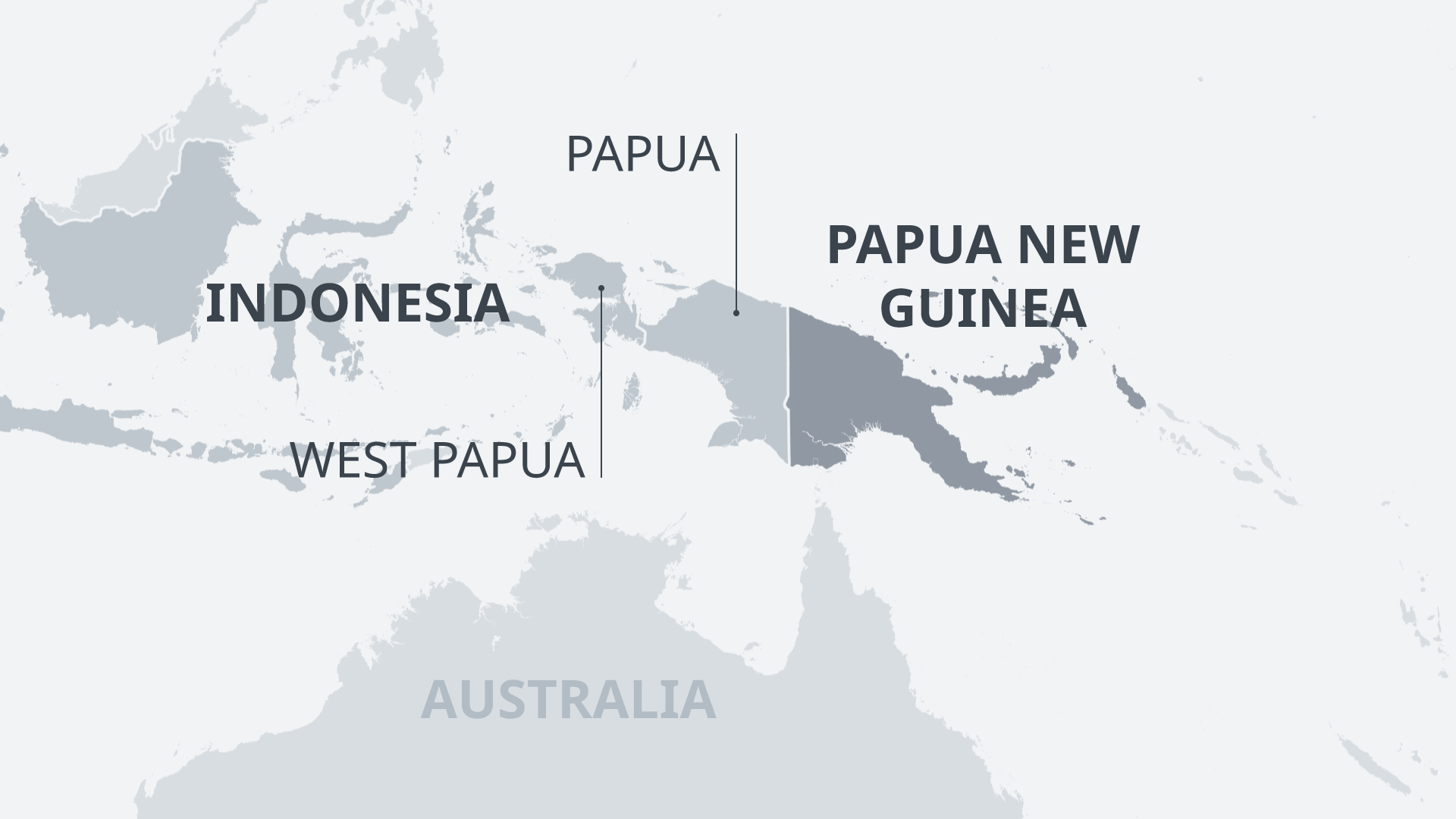 On Wednesday, Indonesian officials said the ongoing blackout aims to "speed up the process of restoring security and order" in the area.
"This is an effort to curb hoaxes and most importantly stop people from sharing provocative messages that can incite racial hatred," Communications Ministry spokesman, Ferdinandus Setu, said.
The ban on internet includes blocking telecommunications data, but calling and sending text messages should function as normal, according to Setu.
Authorities might lift the blockade "if the situation has calmed."
Torching a prison
Officials have reported several violent incidents since the protests first started on Monday. Most notably, the protesters are blamed for setting fire to a prison in the city of Sorong, causing a riot that allowed over 250 inmates to escape. They also allegedly torched a traditional market, a hotel, and other buildings in the port town of Fakfak.
Police have arrested 20 people following protests in the central town of Timika, where marchers threw rocks at a parliament building as well as houses and shops.
Indonesia's top security officials, including police and military chiefs, visited Sorong on Thursday. Previously, police deployed 1,200 officers to Papua and West Papua, with the military sending in 300 additional troops.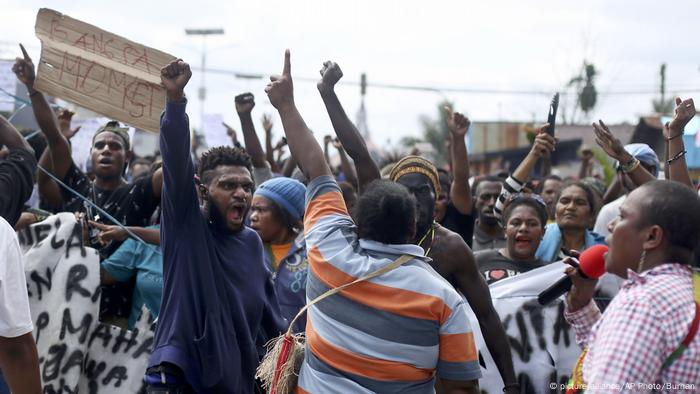 Papuans shout slogans during a protest in Timika
Deep distrust
Residents of the Indonesian part of New Guinea are culturally and ethnically distinct from the majority of Indonesia. The region joined Indonesia following a controversial 1969 poll and the central government has faced a low-intensity separatist movement ever since.
"The current events in Papua cannot be viewed separately from the long-term conflict happening in the region," Rosita Dewi, a researcher specializing in Papua studies at the Jakarta-based Indonesian Institute of Science (LIPI), told DW.
"The people of Papua deeply distrust the central government in Jakarta," she said.
The researcher explained that there are four main sources of conflict, involving Papua's historical and political status, development failure, social marginalization and human rights violations. "All these problems must be addressed simultaneously."
Indonesia's Chief Security Minister Wiranto, who goes by one name, headed to Papua late Wednesday in a bid to quell tensions, while President Joko Widodo was also expected to visit.
"In the current situation, I think it's necessary to show that the state is present and ready to act," Ismail Hasani, executive director of the Jakarta-based NGO Setara Institute, told DW. "But the government must come up with a special policy for Papua."
sri,dj/ng (Reuters, dpa)
Additional reporting by DW's Indonesian service
Every evening, DW sends out a selection of the day's news and features. Sign up here.