Pro-Turkey rebels have cautiously accepted a Moscow-Ankara deal to prevent a regime attack on Syria's last major opposition rebel bastion of Idlib in the north west of the country.
The National Liberation Front (NLF) confirmed its "full cooperation with our Turkish ally" on plans for a demilitarized zone to help avoid a humanitarian crisis.
Close to 3 million people live in Idlib — around half of them are Syrians, including rebel fighters and their families, displaced by war from other parts of the country.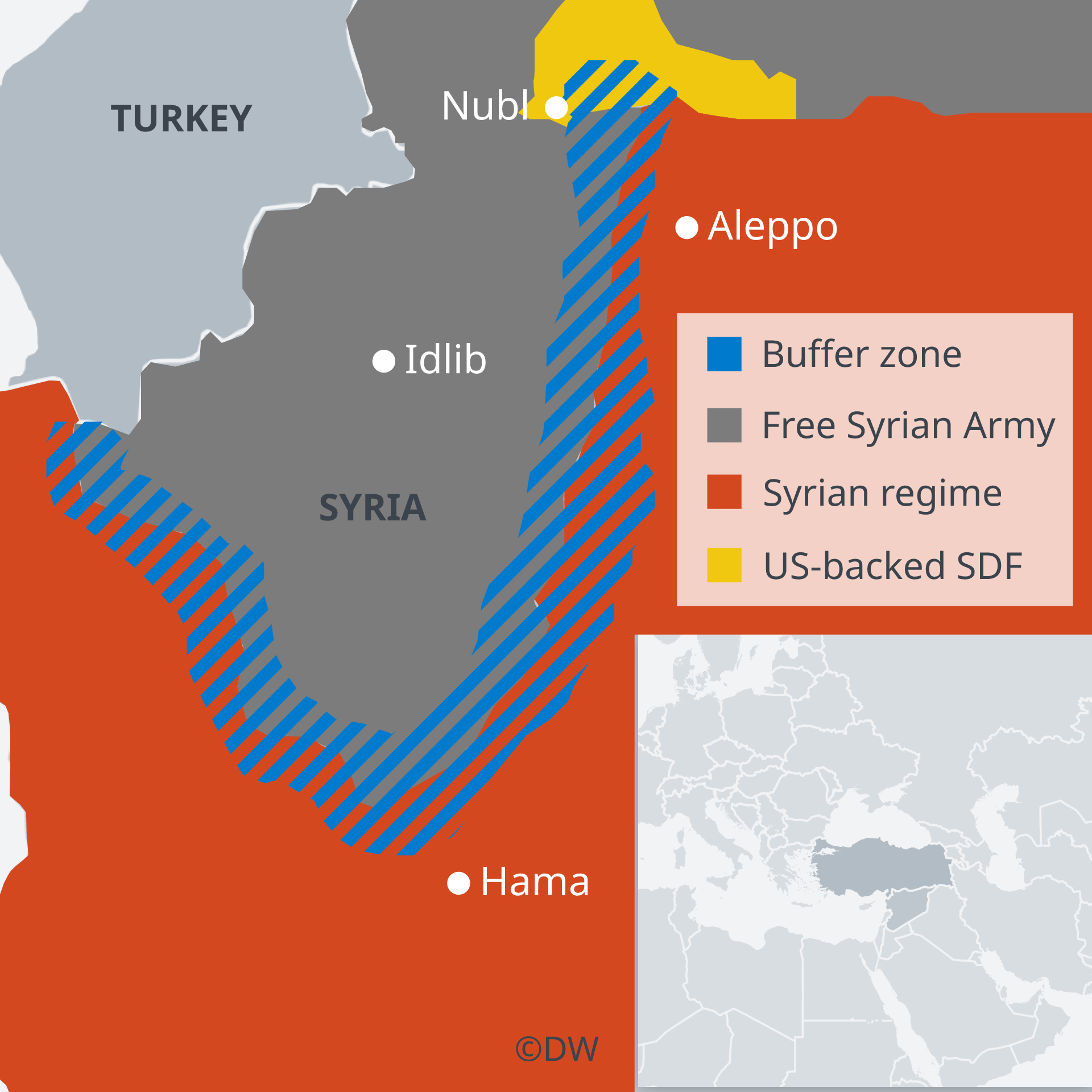 Skeptical of success
The NLF it said it would remain on alert for any signs of "betrayal" by the Syrian regime or its Russian or Iranian backers, and vowed not to "abandon our weapons, our land, or our revolution" against Syrian President Bashar al-Assad.
A small jihadist faction in Idlib, meanwhile, rejected the plans that require "radical" insurgents to withdraw from the buffer zone by October 15. The Huras al-Din faction urged rebels to launch new military operations in the region.
"We advise our mujahedeen brothers in this decisive and dangerous phase ... (to) begin military operations against the enemies of religion to thwart their plans," the group said in a statement released on Saturday.
Although the faction is not the main Islamist militant group in Idlib, its objection may complicate the implementation of the agreement clinched last week by Russia and Turkey.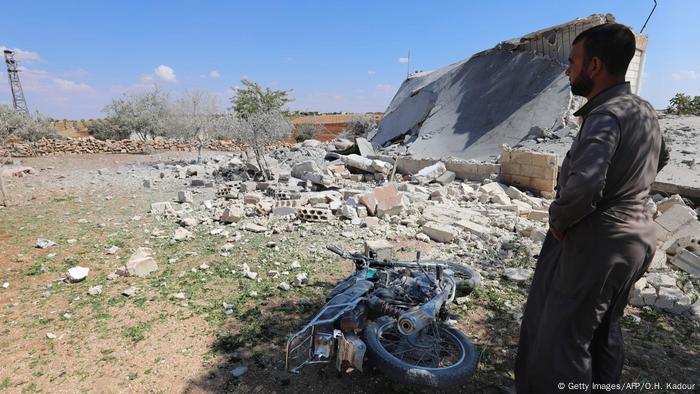 Bomb damage in a village on the southern edges of Idlib province in early September
Main jihadi force yet to accept deal
The dominant force in the northwestern region, the Hayat Tahrir al-Sham (HTS) alliance — a coalition of Islamist groups dominated by the faction formerly known as the Nusra Front — had not responded to the plans by Sunday.
The U-shaped buffer zone agreed by Turkey and Russia will be 15 to 20 kilometers (10 to 12 miles) deep and run along the contact line between rebel and government fighters. It will be patrolled by Turkish and Russian forces.
Russia, a key ally of Syrian President Bashar al-Assad's regime, intervened in the multi-front conflict in 2015 to help the regime reestablish control over most of its territory.
Turkey, however, backs opposition fighters seeking to oust the Syrian leader. It has said a large-scale offensive against the rebels could trigger a mass exodus towards its border.
The United Nations, meanwhile, fears a major humanitarian crisis from any attempt retake the city.
Syria's war has killed more than 360,000 people and displaced millions from their homes since erupting in 2011 with the brutal repression of anti-Assad protests.
mm/jm (AFP, Reuters)
Each evening at 1830 UTC, DW's editors send out a selection of the day's hard news and quality feature journalism. You can sign up to receive it directly here.