Host Chris Rock's opening statement will likely be the most anticipated moment at this year's Oscars ceremony, judging by the #OscarsSoWhite backlash in response to the all-white list of nominated actors.
The African-American actor, an outspoken commentator on racism in Hollywood, was selected by Academy president Cheryl Boone Isaacs back in October 2015 to MC the event on February 28 in Los Angeles.
But now, stars are asking the comedian to boycott the Oscars. In an Instagram post, Rapper 50 Cent encouraged Rock to boycott the Oscars, along with director Spike Lee and actress Jada Pinkett Smith, who both said Monday they would not be attending the event. "Chris please do not do the Oscars awards. You mean a lot man, don't do it," wrote 50 Cent.
Rev. Al Sharpton, an American civil rights activist, talk show host and White House advisor, said Tuesday that he would lead a campaign to urge others to boycott the Oscars.
Clooney slams lack of diversity in Hollywood
Star actor George Clooney was among the latest Hollywood celebrities to criticize the lack of diversity in the industry, as manifested in the homogenous list of Oscar nominees, which was announced last week.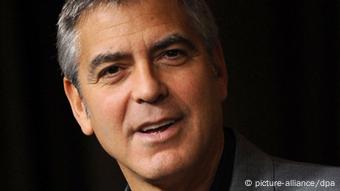 George Clooney is a two-time Oscar winner
In an interview with "Variety," Clooney said that films like "Creed," "Straight Outta Compton," Beasts of No Nation," and "Concussion," which all feature African-American actors, should have gotten more attention.
"There should be 20 or 30 or 40 films of the quality that people would consider for the Oscars," said Clooney. "By the way, we're talking about African Americans. For Hispanics, it's even worse. We need to get better at this. We used to be better at it," added the actor, pointing out that "the Academy was doing a better job" a decade ago when nominees included Don Cheadle and Morgan Freeman.
Mexican-Kenyan actress and filmmaker Lupita Nyong'o became the first Mexican and Kenyan to win an Oscar, which she took home in 2014 for her supporting role in "12 Years a Slave." On Instagram, she expressed solidarity with the protests against the Oscars, downplaying their significance.
"The Awards should not dictate the terms of art in our modern society, but rather be a diverse reflection of the best of what our art has to offer today," wrote Nyong'o.
Backlash from a black actress
Actress Janet Hubert - who uses the name "Blackstress Janet Hubert" on Facebook - posted a video earlier this week slamming Jada Pinkett Smith for speaking in place of her husband, actor Will Smith, who was not nominated for an Oscar. Hubert co-starred with Will Smith in the 1990s sitcom "The Fresh Prince of Bel-Air."
In a video filmed in what appears to be her own kitchen, she points out that "a lot of s--- is going on" in the world and that the latest Oscars controversy pales in comparison to people "dying," "being shot left and right," and "starving."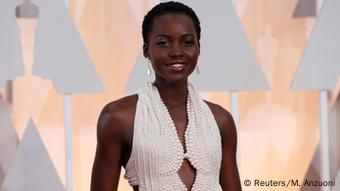 Lupita Nyong'o, pictured here at last year's Oscars
A closer look at diversity
While Cheryl Boone Isaacs, the Academy president, earlier this week expressed her commitment to bringing "much-needed diversity" to the organization, the numbers draw a daunting picture of the task ahead:

· 6.7 percent of Oscar nominations since the creation of the awards in 1929 have gone to non-white actors; in the past 25 years, 12.5 percent of nominees were non-white, according to AMPAS, the Academy Awards Database.

· The Academy's members were 94 percent white and 77 percent male, according to a 2012 study by the Los Angeles Times.

· 94 percent of film studio heads are white and 100 percent are male, according to the 2015 Hollywood Diversity Report by the University of California, Los Angeles.
· 16.7 percent of the lead roles were given to minorities in the 174 films examined for 2013, up from 15.1 percent in 2012, according to the Hollywood Diversity Report. (Minorities represented 37.4 percent of the US population in 2013.)
· Also according to the diversity report, women and minorities are significantly underrepresented in film and TV, even though Hispanics and African-Americans reportedly go to the cinema more frequently than whites.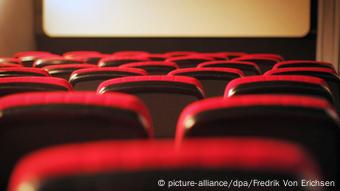 In the film industry, the higher up you go, the less diverse it becomes
Lack of diversity beyond the US
British actor Idris Elba, known for his roles in "The Wire," "Mandela: Long Walk to Freedom" and who starred in 2015's "Beasts of No Nations," told an audience at Parliament earlier this week that although his native England was successful, diverse and multicultural - but "you wouldn't know it if you turned on the TV."
Elba, who has been considered a potential candidate to succeed Daniel Craig as the next James Bond - which would make him the first black actor to do so - said he sees plenty of room for improvement in British media: "Are black people normally playing petty criminals? Are women always the love interest or talking about men? Are gay people always stereotyped? Are disabled people ever seen at all?"
On Thursday, the Sundance Film Festival opens in Utah, featuring a selection of provocative films touching on issues like gun violence, abortion and the rise of the "Islamic State." The event, which is taking place amidst the #OscarsSoWhite discussion, is known for showing prominent films that go on to receive other accolades in Hollywood.
kbm/cat (AP, AFP, dpae)