Describing the 53-year-old as a "renovator of Hungarian literature," the German booksellers' association honored Esterhazy with the prestigious prize. The ceremony traditionally concludes the Frankfurt Book Fair, the largest of its kind in the world.
Speaking before an audience that included German President Horst Köhler and other dignitaries, Esterhazy said that Europeans have covered up their own misdeeds with Germany's crimes for too long. He added that coming to terms with Europe's fascist and communist periods should become a compulsory task.
Renowned for his deeply personal struggle to come to terms with the weight of his country's past, Esterhazy said much of Europe suffered from a kind of enduring amnesia about the Nazi and communist periods.
"A European consensus about our knowledge of ourselves as murderers and victims has not yet been established," he said, adding that Germany had progressed much further in this respect than his own country.
"Germans have called their crimes crimes, but they haven't called their suffering suffering," Esterhazy said at Frankfurt's St. Paul's Church, adding that the German word Vergangenheitsbewältigung, or coming to terms with the past, doesn't exist in Hungarian.
"It's a European habit to cover up one's own crimes by pointing to the German ones," he said. "Hatred against Germany has been the foundation of post-1945 Europe."
Role model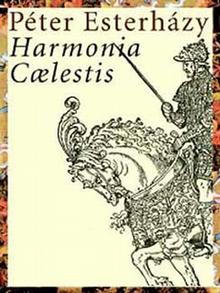 Esterhazy, the scion of an aristocratic family that traces its roots to the 12th century, is best known for Celestial Harmonies which chronicles his forefathers' epic rise during the Austro-Hungarian empire -- when Joseph Haydn composed music at the family palace -- to its dispossession under communism. The book includes episodes such as Esterhazy's father's decision to work for the communist secret service as an informer.
He started writing in 1976 and has since penned some two dozen books that have been translated into more than 20 languages. He has won almost every literary distinction in
Hungary, including the prestigious Kossuth Prize in 1996, and has received awards for his work in France, Austria, Slovenia and Norway.
Among his other works are Suspended (1981), Little Hungarian Pornography (1984), and The Book of Hrabal (1990).
Esterhazy is a close friend of his countryman Imre Kertesz, who won the 2002 Nobel Prize for Literature for his book, Fateless, about a young Jewish boy's struggle to survive during the Holocaust.
Not a peacemaker
Thanking Esterhazy for being a troublemaker, eulogist Michael Naumann, a former state secretary for culture and current publisher of German weekly Die Zeit, said the author's comic restlessness irritated readers.
"Thank God you're not a peacemaker," Naumann said, adding that Esterhazy had always rejected any form of "false peace" that compromised justice.