The longest tunnel in the world leads through the Saint Gotthard massif. It was driven through the rock with drills built by Herrenknecht - the company is the global market leader in its industry. Its 4200 employees last year together generated sales of more than one billion euros.
Herrenknecht has long been at home all over the world. But its head office is still in the small Baden-Württemberg town of Schwanau, where engineer Martin Herrenknecht constructed his first tunnel boring machine in 1977.
"I believe that we pull together incredibly well, like a family," Herrenknecht said, describing the main difference between his company and major industrial groups. "We started 35 years ago, and many employees have now been at the company more than 30 years. They all pull together as a team. That is the core of a family business."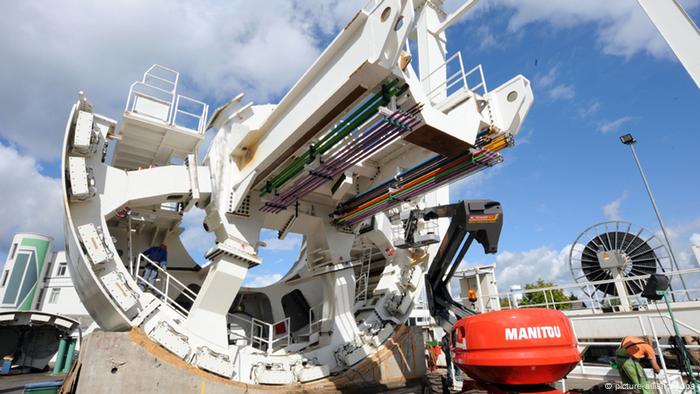 Herrenknecht's head office is still in a small town where Martin Herrenknecht constructed his first tunnel boring machine in 1977
Strong leadership
This special internal cohesion is one of the main features that characterize the "hidden champions." Most are family businesses with strong leaders at the helm, which focus on one particular product and then market it consistently worldwide. To stay at the top of their field, they invest much more than large corporations in research and development.
Moreover, they are particularly characterized by their closeness to their customers. "We practically need to know almost in advance which products or solutions to problems the customer will ask for in future. And, if possible, before the customer even knows it," Jörg Sennheiser, of the world market leader for microphones and headphones, said of this phenomenon.
Discovering the hidden champions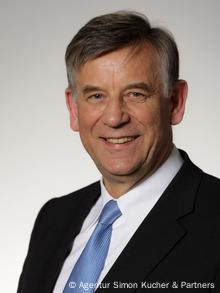 Simon is considered the discoverer of the 'Hidden Champions' potential
The term "hidden champions" was coined by the economist Hermann Simon. The management consultant and professor of business administration is considered the discoverer of these secret world market leaders. He has dedicated several books to the topic since the 1990s. They have been translated into 25 languages. His most recent work was published in August this year under the title "Hidden Champions - Breaking onto the World Market."
The German business paper Handelsblatt has described Simon's analysis of medium-success strategies as belonging to the top five international management books ever. "I wondered in the 1980s why Germany was so strong in exports," Simon said in an interview with DW, "and then I came across these world market leaders, mid-sized companies no one knew about. That's why I called them 'hidden champions.'"
Small and medium-sized companies power exports
In Germany, the Mittelstand - small and medium-sized companies - accounts for around 70 percent of all exports. The hidden champions make up the lion's share. By Simon's definition, a hidden champion is of the top three in the world or is number one in its continent. Its turnover is less than five billion euros. In public, it is not known at all or only slightly.
In contrast to the low degree of familiarity, the hidden champions are highly significant for the overall economy: In recent years, more than 150 firms from their ranks became billion dollar companies in terms of sales. They vastly strengthened their market share thanks to massive waves of innovation and created more than a million new jobs in the last ten years.
Germanyleads the pack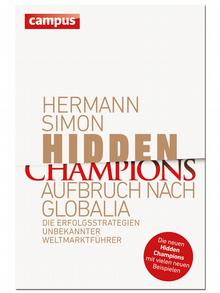 Simon's book has received widespread international acclaim
Simon believes the biggest difference between Germany and the rest of the world lies in the sheer number and economic weight of the hidden champions.
Statistics produced by his research team make that point impressively. There are a total of around 2700 of these hidden champions worldwide. Some 1300 of them - about half - are located in Germany. By comparison, the US - with almost four times as many inhabitants as Germany - has only about 360 hidden champions.
And these numbers are impressive: The entire Mittelstand - to which the hidden champions belong - represents 80 percent of jobs in Germany. Only 20 percent of all workers are employed in large corporations.
A false picture
But the public hardly notices these facts, because big companies are almost always in the spotlight in economic reporting in Germany. Medium-sized enterprises - and thus the hidden champions - are often ignored.
And this is where Hermann Simon, with his books and events about the hidden champions, comes in. "The main goal is to spark the same ambition in as many other companies, so they can grow internationally and thus create jobs." Simon believes he has brought several hundred companies to this path over the last 25 years. "And many of them have actually become the world leader."