Fazal Raheem Marwat, vice chancellor at the university located in Charsadda, said on Wednesday that gunmen had entered the campus from the south side. According to police, two explosions were also heard. At least 1,000 students were on campus at the time of the attack.
A medic at the hospital in Charsadda, Zubair Ali, said "male and female students, security guards and teachers" were among those killed.
Pakistan army spokesman General Asim Bajwa told Reuters that four gunmen were killed in the clashes between security forces and militants.
"The operation is over and the university has been cleared," Bajwa said.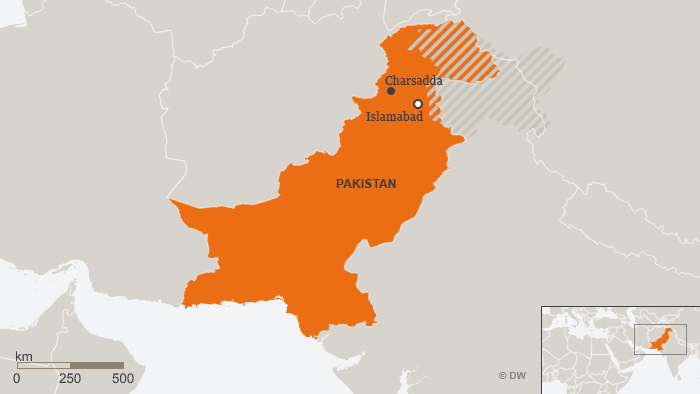 Reports of Taliban attack
Pakistani Premier Nawaz Sharif condemned the siege, saying the attackers had no faith or religion.
"We are determined and resolved in our commitment to wipe out the menace of terrorism from our homeland," Sharif said in a statement.
Bacha Khan University lies around 50 kilometers (30 miles) away from Peshawar, where Taliban forces stormed an army-run school in December 2014. More than 150 people, most of whom were children, were killed in the massacre, which was Pakistan's deadliest extremist attack to date.
Wednesday's siege came just a day after a suicide bomber killed 10 people at a market on the outskirts of Peshawar.
ksb/sms (AP, Reuters, AFP)