Greek tax collectors and customs officials went on strike on Thursday, beginning a spate of anticipated strikes in the country to protest at government budget plans.
Revenue employees began a two-day walk out, which comes ahead of strikes planned by civil servants and doctors on February 10. A general strike could take place later this month, if agreed by members of the country's main private sector union GSEE which has 600,000 members.
Unions are angry with the government over an austerity program to cut back the country's huge deficit from 12.7 percent last year to less than 3 percent by 2012.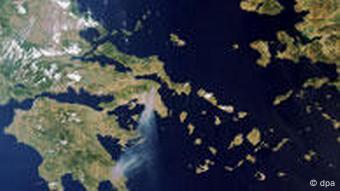 The country is struggling to grapple with a deficit problem
Some workers fear that the country's economic plan is too harsh and is being made even worse by market speculation that has damaged Greek finances.
The European Commission endorsed the Greek plan to cut the deficit on Wednesday and said that Athens must cut public sector wages and trim public spending.
Strike date for private employees
Members of the GSEE are expected to approve a February 24 strike date recommended by union head Yiannis Panagopoulos. "I deeply regret that the government has bowed to the wishes of the markets," said Panagopoulos on Wednesday.
Public sector unions ADEDY has called a nationwide strike on February 10 to protest against a wage and hiring freeze.
The Greek government has urged the nation to accept the measures, warning that the country could not afford strikes or recent road blockades by farmers demanding subsidies.
In December, several thousands of people walked through Athens to protest against proposed cuts.
rc/AFP/dpa
Editor: Rob Turner