Google has agreed to delete private data, such as fragments of e-mails and passwords mistakenly picked up from open wireless networks in Britain by its Street View cars, British information commissioner Christopher Graham has revealed.
The US-based online giant has also promised to improve data protection training for its employees and create a privacy document for every new project it launches.
In a statement published on the Information Commissioner's Office (ICO) website last Friday, Graham added that he is "very pleased to have a firm commitment from Google to work with my office to improve its handling of personal information."
"I welcome the fact that the WiFi payload data that should never have been collected in the first place can, at last, be deleted," he said.
Google has been under investigation in the UK since the ICO re-opened an investigation in October. Prior to that, Google had been cleared of having collected "meaningful personal details," but that case was brought back once Google revealed more details about the type of data it had collected.
Earlier this month, the ICO had found that Google was guilty of a "significant breach of the Data Protection Act," but that it would not seek monetary damages as it would have been too legally difficult to prove.
ICO influence remains weak, experts say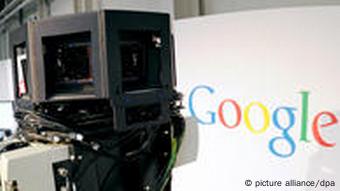 UK experts think Google's policies will improve over time
However, academic Internet experts remain unmoved by the influence of the ICO and Google's agreement to delete captured data in the UK, pointing out that the company has already promised to do the same in several other countries.
For Viktor Mayer-Schoenberger, a professor at the Oxford Internet Institute in the UK, the most important outcome of the conflict is Google's promise to improve data protection training for its employees and create more privacy documents in the future.
"I think this is perhaps the biggest impact of that decision – as with such new procedures Google's behavior will eventually mature," Mayer-Schoenberger told Deutsche Welle. "It will take much longer, however, for the public to change its (negative) view on Google."
Other Internet scholars add that even if the ICO doesn't have a strong bite, German privacy regulation will continue to set the standard across Europe.
"The Information Commissioner is ineffective and is widely held in contempt," said Ross Anderson, a professor of computer science at Cambridge University. "He inspires no trust from data subjects and no fear from the companies he's supposed to regulate. I do believe that Google will pay more attention to privacy in the future, but the UK ICO's actions won't be a factor in that."
"The German authorities will have much more influence, and indeed Google now does its privacy research in Munich," he added. "They know that if they can sell their privacy policies there, they will work everywhere else."
Meanwhile, Google remains under investigation in Germany, Spain, Italy, Canada and the US.
Author: Cyrus Farivar
Editor: Eva Wutke