For years, Sweden's German-born Queen Silvia has been the only consolation for German monarchy maniacs. The British royals do have a bit of German background, but that was hardly enough to claim them.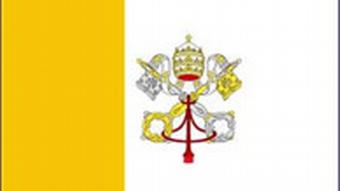 The Vatican flag
But the election of a German to the papacy has now given Germany its very own monarch. Granted, Benedict XVI has already been a citizen of the Vatican for almost a quarter century. As cardinal and head of the congregation for the doctrine of the faith, he automatically got a diplomatic passport for the world's tiniest country, which would fit into New York's Central Park almost eight times.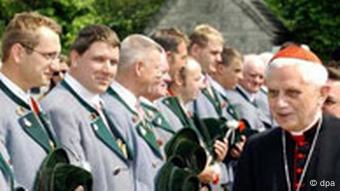 Looking already quite regal as a cardinal during a visit to Bavaria
While Germany usually doesn't allow dual citizenship, that doesn't seem to be the case as far as the Vatican is concerned. Cardinal Joseph Ratzinger, as the pope was previously known, still frequently used his German passport -- admitting in a television interview that it was simply easier than having to explain to border guards that the Vatican's document, written in Latin, was actually a valid form of ID.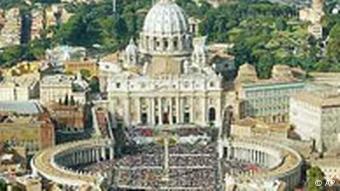 Vatican City
While that's a problem Benedict XVI is unlikely to face in the future, he'll still remain a German citizen now that he is the sovereign and absolute ruler of a country, a spokesman for the Apostolic Nuncio, the pope's diplomatic representative in Berlin, told DW-WORLD.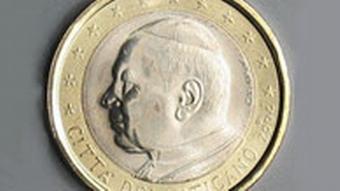 Euro coins with the image of John Paul II have become very valuable
He'll probably have to get a new German passport, though, now that he's changed his name. That's going to cost him 26 euros ($34) and if he waits a little bit, he'll be able to pay with money that bears his own profile as the Vatican has the right to mint its own euro coins that carry a papal portrait on the back.