German health authorities, in the countdown to the World Cup soccer games, have been trying to contain an outbreak of measles in the state of North Rhine-Westphalia, where nearly 1,200 cases were reported.
"The peak has passed, but cases are still being reported daily," said Ulrich van Treeck, a regional public health official. "Compared to only 34 cases last year, this was an epidemic, with the vast bulk in and around Düsseldorf," he added.
Dortmund, Gelsenkirchen, which is about 40 kilometers (25 miles) away, and nearby Cologne will host 16 World Cup soccer matches in the region starting next month. Travelers from abroad have been warned to get vaccinated if they are not already immune to measles.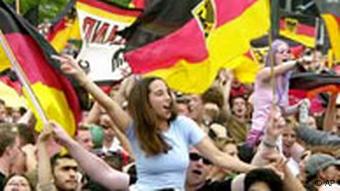 Measles is so contagious that close contact in crowds can cause epidemics
The disease is so contagious that those who have not been vaccinated inevitably catch it in childhood. Though the majority recover with little more than flu-like symptoms and a rash, complications such as pneumonia can arise in up to 20 percent of all cases. For one out of 1,000 the virus infects the brain and can lead to acute encephalitis, which is often fatal.
So far, 160 children have been hospitalized and three have contracted encephalitis, according to Sean Monks, spokesman for the Berufsverband der Kinderärzte, a national pediatric association.
Vaccinations not required of schoolchildren
Unlike the Americas, Scandinavia and the UK, vaccinations are not compulsory in Germany.

"Since two shots of the measles vaccine are needed for full immunity, many children miss out on the second dose, because the parent simply forgot about it. The danger of measles is underestimated, but vaccination rates would shoot up if parents were aware of potential brain damage," said Monks. The first jab is administered at one year and the second one at least four weeks later.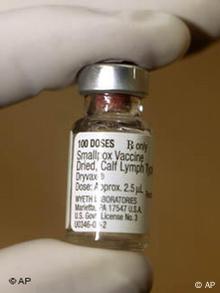 A double dose of the measles vaccine is necessary for full effectiveness
In Germany, only 66 percent of schoolchildren get the vital double dose, according to the Robert Koch Institute (RKI), a federal agency for disease control and prevention.

The March outbreak started with 13 pupils in a Duisburg school. Since then it has spread throughout the Ruhr region.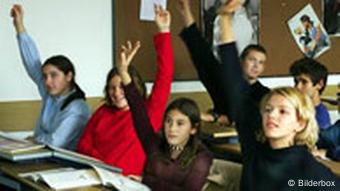 The epidemic started with 13 pupils in a Duisburg school
"Those not immune could have easily gotten an emergency vaccine that would have blocked further transmission of the virus," said Dr. Heinz-Josef Schmitt, head of the vaccination board at the RKI who favors a "no vaccination, no school" rule as in the United States.
Vaccinations for the collective good
In the 1960s, vaccinations against polio and smallpox were compulsory in Germany, but responsibility for immunizing children then shifted from public health physicians to pediatricians in private practice, according to Sean Monks.
"Most favor vaccinations, but about 3-5 percent are hardliners opposed to them, while another 15 percent could be swayed either way. The point is we have tremendously good vaccines today, which could easily eradicate measles. To vaccinate or not cannot be a matter left up to individual choice," added Monks.
"Germans just don't understand the concept of social responsibility as far as public health matters go -- that it is reckless for parents not to immunize their child who becomes infected, and then passes on a disease that could be deadly for someone else," said the RKI's Schmitt.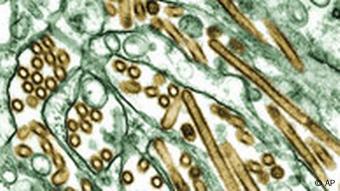 An infected child can easily transmit diseases that are harmful to others
Those opposed to vaccines tend to subscribe to an alternative view of medicine. Their main argument is that its use to control disease upsets nature's ecological balance, and gives rise to new, more resistant microbes.
"Contracting measles is a normal part of growing up. The goal should be to eradicate complications from the disease not the disease itself," said Dr. Friedrich Graf, a homeopathic physician and outspoken critic of all vaccines.
"We can still reach the 95 percent threshold to eradicate measles without the hardliners, if we could convince skeptics of the benefits of vaccination. Then maybe Germany can meet the target set by the World Health Organization to eradicate measles by 2010," concluded Monks.