"The Lives of Others," called "Das Leben der Anderen" in German, was nominated by the Hollywood Foreign Press Association on Thursday.
The movie is an intense look at a committed East German secret police officer who gradually becomes disillusioned with the system he has worked to uphold. He finally switches sides and tries to protect a woman he was assigned to spy on.
Director Florian Henckel von Donnersmarck's movie faces stiff competition from Clint Eastwood's Japanese-language war film "Letters from Iwo Jima," which was also nominated in the category "Best Director." The other contenders are Mel Gibson's "Apocalypto," which was filmed in a Mayan dialect, "Pan's Labyrinth" from Mexico and Pedro Almodovar's "Volver," which stars Penelope Lopez.

Awash in awards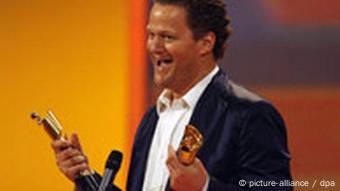 It was Henckel von Donnersmarck's first feature film
"The Lives of Others" beat "Volver" to win the European Film of 2006, the European Film Academy's top prize, early this month. Henckel von Donnersmarck also took home the European Screenwriter award, while Ulrich Mühe, who played the Stasi spy, won European Actor. The film had already won six "Lolas," Germany's top film prizes, including the awards for best film and best actor in May.
The Golden Globes will be awarded in January.