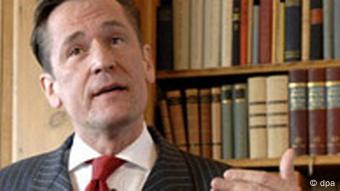 Springer CEO Mathias Döpfner
Springer CEO Mathias Döpfner said he believed there was "big potential" in France. He added that there was a gap in the French market for a tabloid-style newspaper, since the print media in France was predominantly institutional, with the state playing a major role.
Before a final decision is made, however, extensive market research would have to be carried out, Döpfner said, according to Financial Times Deutschland.
He also acknowledged that the publication would bear risks.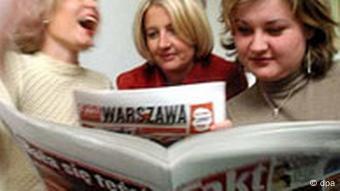 Fakt readers in Poland
"Setting up a new newspaper would cost a substantial amount of money," Döpfner said.
But he estimated the German group could generate hundreds of millions of euros in revenues from such a newspaper in France.
Springer's Bild has a circulation of 3.6 million, but the number of readers tops 11.8 million. The company has already launched a successful Bild-style newspaper in Poland, Fakt.
Investment would dampen record profits
The newspaper publisher is re-thinking its strategy after the competition authorities blocked its plans to buy the commercial television group ProSiebenSAT1.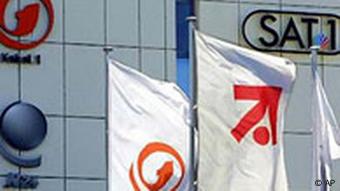 Springer wanted ProSiebenSat.1, but anti-trust authorities vetoed the takeover
Despite that set-back, Springer executives seem set for expansion. On Wednesday, Döpfner said that large-scale investments could weigh on bottom-line earnings this year.
"If we only launch a few business ventures, or none at all, our earnings will remain at the previous year's level or perhaps exceed it," he said. "If we significantly invest in new activities, our earnings could decline slightly due to the high start-up costs involved."
As reported last month, Springer's net profit soared 56 percent to a record 231 million euros ($275 million) last year on the back of the emerging turnaround in the advertising market.
Operating profit also rose strongly, climbing by 39 percent to 338 million euros, Springer said.