According to a news report to be aired Monday night by German public broadcaster ARD, right-wing extremists use the free video platform for sharing and viewing propaganda videos that incite to racial hatred.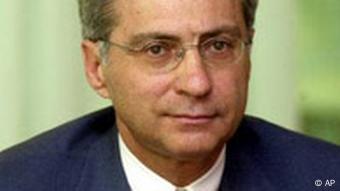 Salomon Korn is concerned about Nazi propaganda on the Internet
"I expect the prosecutor's office, other relevant authorities and, if necessary, the German government to take action against this," Salomon Korn, the vice president of Germany's Central Council of Jews told the TV program, Report Mainz.
Dieter Wiefelspütz, the domestic affairs expert for Germany's Social Democrats in parliament, agreed.
"Publishing these films amounts to aiding and abetting incitement of the people," he told Report Mainz, adding that the publication of the video clips in Germany was "scandalous."
Nazi propaganda, neo-Nazi music
The clips posted on the Web site include an anti-Semitic film released by the Nazis during World War II called "The Jew Süss" and a video of the song "KuKluxKlan" by the outlawed neo-Nazi rock group Kommando Freisler which contains racial slurs and calls for a "total white revolution."
Another video clip, "Sturmführer in the SS," which contains original Nazi war footage set to the song of Landser, also a neo-Nazi group, has been available on YouTube for eight months and has been viewed more than 400,000 times.
Next to each video displayed on its site, YouTube allows its users to click on a link and report objectionable content. It seems, however, that not all offensive videos are removed from the system.
A crime against young people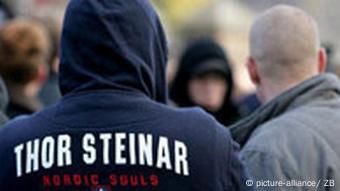 Is YouTube becoming a platform for promoting hatred?
According to sociologist Hajo Funke, YouTube is transgressing against the basic values of liberal democracy by allowing offensive materials to be published on their site.
"This is hate speech," Funke told Report Mainz. "Such texts are indirect incitement to murder and they have in the past -- Landser texts, for instance -- served as triggers for acts of murder in Germany.
"The fact that YouTube freely offers Nazi propaganda that hundreds of thousands click on is a crime against young people," Funke said.
A recent attack on eight Indian men by a mob of 50 Germans shouting racist slogans in the town of Mügeln in Saxony, an attack on two men from Sudan and Ethiopia in a small town near Main in Rhineland-Palatinate and an attack on an Iraqi man in Magdeburg in Saxony-Anhalt have rekindled the debate on xenophobia, racism and right-wing extremism in Germany.