Former German secret agent Werner Mauss was handed a two-year suspended sentence on Thursday in a yearlong tax evasion trial that has gripped German news outlets.
The 77-year-old was once one of Germany's top spies, but he was accused of hiding about €50 million euros from tax authorities from 2002 to 2011.
The former vacuum cleaner salesman turned millionaire claims an impressive list of international interventions, including:
- thwarting an attempted poisoning of Pope Benedict XVI by the Mafia
- freeing hostages held captive by Colombian rebels
- working against the "Islamic State"
- mediating between Israel and the Palestinian Authority, as well as Hamas
- tracking down stolen treasure from Cologne Cathedral
- arresting RAF terrorist Rolf Pohle in Athens
Read more: Germany expels second Vietnamese diplomat for Cold War-style kidnapping
Accounts belong to intelligence agencies Mauss claimed
His claims of an illustrious career have painted an image of a James Bond type character who went deep undercover to investigate criminal agencies around the world.
At the heart of the tax case was a series of overseas bank accounts which Mauss had access to and earned undeclared interest on. Mauss claimed that the accounts in Luxembourg, Liechtenstein and the Bahamas were set up by Western and Israeli intelligence officials in the mid-1980s to fund covert security operations around the world.
But prosecutors said they did not believe that story and that his story was filled with gaps.
He was found guilty on 10 charges of tax evasion and handed a suspended sentece. He was also asked to donate €200,000 to charity. Prosecutors were requesting six years and three months' imprisonment.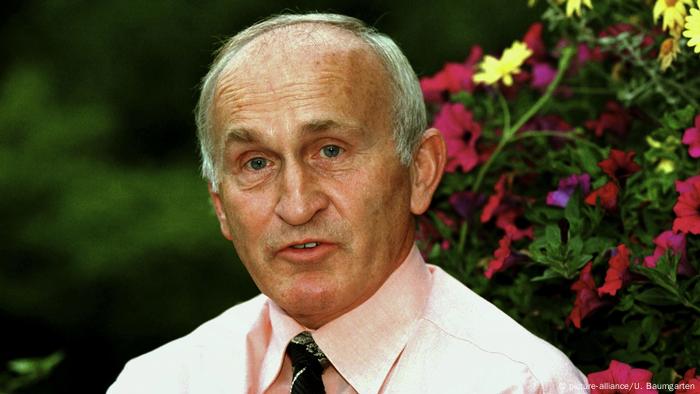 Werner Mauss operated as a secret agent for decades
Judge Markus van den Hövel said his "impressive life's work" had been taken into account in the judgement.
Mauss' lawyers said he would appeal the verdict, saying the judges were unable to access exonerating evidence. One of Mauss' key witnesses, an unnamed Israeli spy, was reportedly thwarted in his attempts to attend the trial.
Mauss told national daily "Die Welt" in 2000 that he had seen the James Bond movies, but was unimpressed.
"I never used violence in my work, and never used a gun, nor fists; I preferred to use my head," he was quoted as saying. He told the outlet he would adopt false identities to infiltrate various groups at the behest of private enterprises and governments.
Mauss' offshore network of finances was revealed by respected German daily "Süddeutsche Zeitung" as part of its Panama Papers release.
aw/rt (dpa, AFP)