Police in the western German city of Essen described the attacks on several 16-year-old girls as "particularly heinous and brutal." Four suspects have now been arrested, with one 18-year-old man turning himself in the neighboring city of Gelsenkirchen.
Three other men had already been detained, a 16-year-old was not arrested as he is still a minor. Police suspect the group, whose members are between 16 and 23 years old, to have committed rape or attempted rape in at least five cases in Gelsenkirchen and Essen.
Read more: Romanian man gets life for murdering German jogger
The four suspects, who have not been named, allegedly started contacting the girls on social media last November, with the 18-year-old making the initial contact. If the girl agreed to a meeting, the other three would join.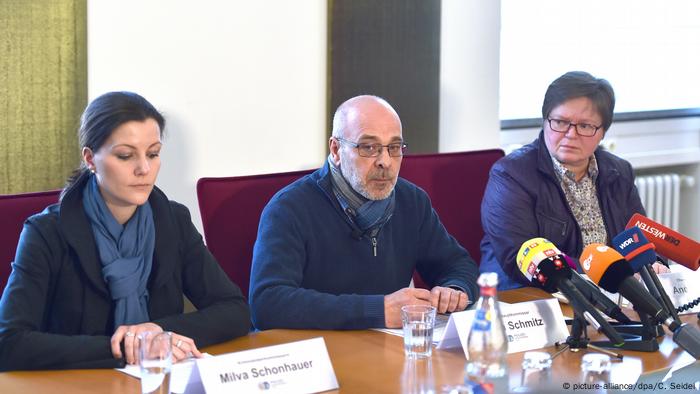 Police had released a photo of the final fugitive suspect
More cases likely
The group would drive to secluded places, take away the girls' mobile phones and rape them. In some cases, the girls managed to get away. Regional paper Westdeutsche Allgemeine Zeitung reported that the alleged perpetrators sometimes even gave the victim their cellphone back and drove them home after the attack.
Read more: Rape of 8-month old baby sickens India
After scanning the group's mobile chat histories, police say more cases are likely to come to light.
The suspects, who are accused of rape, attempted rape and sexual assault, are due to appear in court later on Friday.
ng/rt (dpa, AFP)
DW's editors send out a selection of the day's hard news and quality feature journalism. You can sign up to receive it directly here.