Ever get the feeling that you want to thwack your computer with a baseball bat? Or throw it out the window out of sheer desperation?
A German man in the city of Hanover did just that, and scared the wits out of his neighbors in the process. Woken by a loud crash in the early hours, the alarmed residents called the police.
When the officers arrived on the scene, they found the street and pavement littered with electronic parts.
The culprit was not hard to track down, however.
Primal urge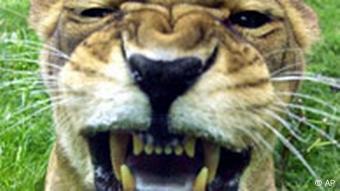 When computers turn men into animals
Asked what had driven him to the night-time outburst, the 51-year-old man said he had simply been driven mad by his PC.
But rather than berate the man, police sympathized with his technical frustrations.
"Who hasn't felt like doing that?" said a police spokesman.
The man was not charged for disturbing the peace, but was made to clean up the messy gadgetry in the street.