Judges at Wuppertal's district court said on Monday that the seven accused members of the group did not break any laws while wearing orange vests bearing the words "shariah police."
According to the judges, one could have spoken of a violation only if the uniforms were "suggestively militant" or had had an "intimidating effect." Judges referred to an eye-witness saying that he thought the men wearing the vests were having a bachelor party. They also said that there was no proof to suggest that the men - all between 25 and 34 years of age - were wearing the vests intentionally to break the law.
Furthermore, judges said that police in Wuppertal also did not find anything punishable about the men wearing the vests, which were not seized by the officers. There was therefore no reason to punish the men.
The ruling has not yet come into effect and the state prosecutor can still appeal against it.
The "shariah police" caused a furore in 2014 when its members, headed by Salafist leader Sven Lau, patrolled streets near Wuppertal's central station, telling people to refrain from drinking alcohol, listening to music and gambling - in accordance with the Muslim religious code of conduct, known as the "Sharia."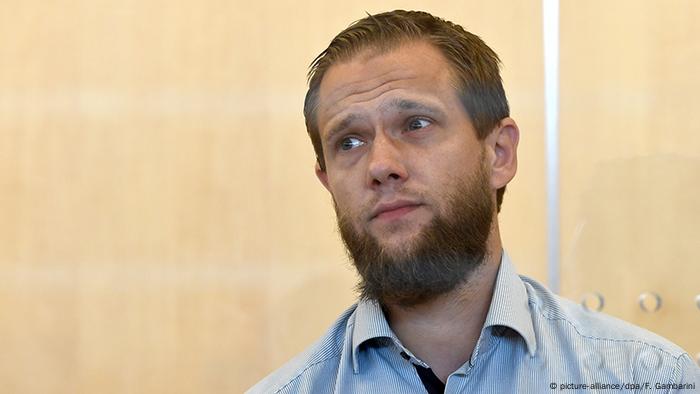 Sven Lau is being tried for allegedly supporting the terror group "Jamwa" in Syria
Lau is a controversial Islamist preacher and is currently on trial for backing a terror group fighting in Syria. Similar "sharia police" groups have been reportedly operating in London, Copenhagen and Hamburg.
mg/kl (AFP, KNA)