The head of the German firm contracted to build 14 satellites for the European Galileo satellite navigation system has called the entire project a "stupid idea," according to a leaked diplomatic cable published in a Norwegian newspaper on Thursday.
According to Aftenposten, the cable quotes Berry Smutny, the CEO of Bremen-based OHB Technology, telling American diplomats at the US Embassy in Berlin during an October 2, 2009, meeting that the entire project was "a waste of EU taxpayers' money championed by French interests."
However, the cable added that Smutny said he would "gladly accept contracts to build the satellites," and that he believed that European navigational needs could already be served by GPS instead of Galileo.
OHB Technology has a contract with the European Union, worth 566 million euros ($742 million), to build 14 satellites that will be used to create a vast satellite navigation network to rival the American GPS system commonly used in consumer navigation systems and mobile phones.
German firm repudiates Smutny's alleged comments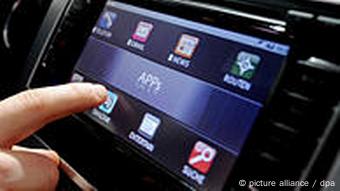 European officials want Galileo to counter the dominance of GPS
In a written statement published Thursday on the company's website, Manfred Fuchs, OHB Technology's chairman, said that Smutny denies making these statements to American officials.
"The OHB Group expressly repudiates all the statements attributed to Mr. Smutny in the WikiLeaks documents and affirms its full and complete commitment to 'Galileo' as the European Union's first major space technology infrastructure product," Fuchs said in the statement. "I am convinced and also proud that we are contributing to a successful chapter in European collaboration and European space technology."
According to an October 2010 German government report, the European Union now calculates that the Galileo project will be completed by 2018 – nearly a decade later than initially planned – and will cost taxpayers an additional 1.5 to 1.7 billion euros.
That same report said that European taxpayers can expect to pay 20 billion euros over the next 20 years for the development, construction and operation of the system - far beyond what had originally been intended.
In December, Aftenposten said had acquired all of WikiLeaks' 250,000 cables and would publish stories based on them, independently of WikiLeaks, which, in conjunction with media outlets in Europe and the United States, has only released approximately one percent of the cables that it holds.
Author: Cyrus Farivar
Editor: John Blau