Outdated, secretive, exploitative - Germany's music copyright collection agency, GEMA, is facing familiar words of criticism as its new round of fee changes goes into effect.
As of April 1, clubs must pay GEMA 10 percent more in music licensing fees - the second rate hike in 2013 for nightlife venues. However, nightclubs also got a small concession. An additional GEMA regulation implemented in April eliminates the fee clubs once had to pay for copies of tracks played by their DJs. The copyright agency has now shifted that burden to the DJs themselves.
The new policy requires DJs to make one-time payments of 13 cents per copied song intended for use in public. Existing collections of copied songs can be licensed for a single payment of 125 euros ($162), and in 2013, DJs have the option to pay 50 euros for each set of 500 new copies of songs that they would like to make.

Not a cent more

The result has been a flood of angry responses in the club scene and the social media. When the sharp rise in fees for nightclubs was announced in 2012, Steffen Hack, the owner of Berlin's popular Watergate club, told DW that he would rather go become a tomato farmer in the countryside than "give another cent to GEMA" - although the unending lines to get into Hack's riverside club suggest he may not have packed his bags just yet.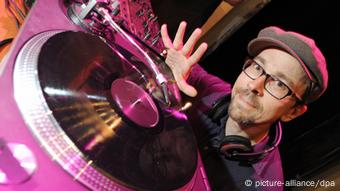 DJ Hans Nieswandt opposes the new fee scheme for copied music
To the rightful owners?

Opponents of GEMA's new copying fee include Hans Nieswandt, a German DJ, music producer and author of books on club culture. Nieswandt and others have expressed frustration at the copyright agency for collecting and charging based solely on the number of copied tracks, without noting artist names or titles.

"The idea is that money flows back to the artists - the ones who produced the music and have a right to it. But that can't work if it's a blanket system," Nieswandt explained.

GEMA spokesman Franco Walther argues the organization has taken adequate steps to ensure money taken in from the copy fees gets directed - approximately - to the right artists. Black boxes have been set up in around 120 venues GEMA deems representative of the total landscape of German clubs to protocoll at unspecified times what's being played and to then determine who gets what share of the collected fees.

"The money only serves those people whose music is played in clubs and discos," Walther said.

Critics cite examples of well-known clubs like Berghain and Watergate that refuse to install the boxes - potentially skewing the results. Further, DJs without high profiles may be tempted to ignore the new regulation altogether, thinking it unlikely that GEMA will track down offenders playing in small, obscure or underground venues.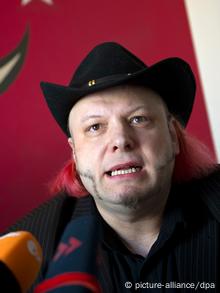 Bruno Kramm has filed a suit over royalties issues against GEMA
More royalties, more rights

GEMA opponents feel powerless against a body they view as intransparent and controlled by a small, self-serving elite, who walk away with the lion's share of profits.

Bruno Kramm, a musician and member of the Pirate Party, is among them. Together with bandmate Stefan Ackermann of Das Ich, a goth and dark wave band, Kramm has filed a lawsuit against GEMA with the District Court of Berlin. The case, expected to be heard in late April or early May, centers on their claim that music publishers may not be entitled to the cut of GEMA royalties they receive. Currently, that cut is at 33 or 40 percent, depending on how the work in question was used.

Kramm's complaint is based on GEMA's membership structure. The agency's approximately 3,400 full members can serve as delegates in committees and vote directly on how GEMA funds are distributed. The roughly 6,000 associated members can vote to appoint full members but cannot vote directly on business matters. Finally, affiliated members - the largest group at about 54,000 - have very few voting rights.

Eligibility for full membership is determined in large part by how much money one earns in royalties through GEMA.

"Few pure authors qualify for that status nowadays. Publishers easily do, however," Kramm believes.

In 2011, the most recent year for which it has published data, GEMA brought in 825.5 million euros, with 65.3 percent of the payouts going to full members.
"We need grassroots democracy, where every author in the organization has a voice," Kramm said.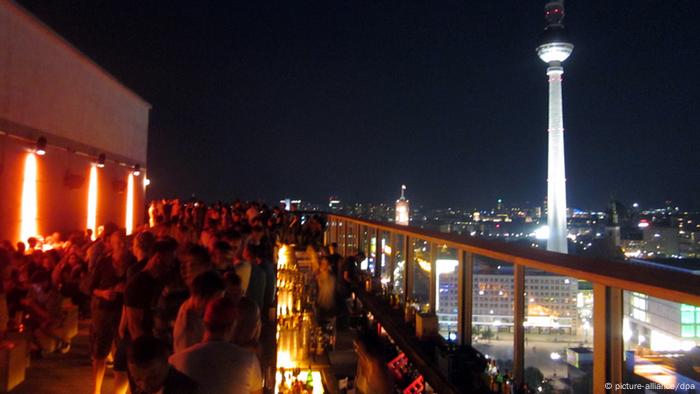 Well-known clubs, like Weekend in Berlin (pictured) will most likely survive the fee increase
Verdicts pending

Those hoping for big reforms of GEMA may have to take it up with legislators or with German courts rather than the organization's members. Alongside Kramm's court case, the Federal Association of Music Hosts (BVMV) and GEMA are engaged in an arbitration procedure handled by the German Patent and Trademark Office. An arbitral verdict is expected within the coming weeks as to whether GEMA's licensing fee hikes in 2013 are tenable.