France has between 2,000 and 2,500 wind farms, far fewer than its neighbors Germany or Spain. However, the government has ambitious plans to build 8,000 more over the next decade, as part of a strategy to reduce carbon emissions in accordance with the Kyoto climate change agreement.
But in many parts of the country, people are unhappy with the wind farms that already exist.
In Picardy, a sparsely populated region of northern France and home to 600 wind turbines, resident Virginie Mitburst can see 11 from her home.
"This room has the pleasure of being lit up every night by the lights flashing on the wind turbines," Mitburst told French public radio. "It's like a night club in here."
Mitburst said she thinks wind farm companies played on people's fears to push the concept of wind power, which she says have turned the countryside into an industrial zone.
"The wind power companies come round telling people they have to have these things because of the Kyoto agreement… and if we don't have wind turbines we're all going to die," Mitburst said.
Money talks
Environmental concern isn't the only reason many people have embraced wind farms - private landowners who agree to allow wind farms on their property received about 15,000 euros ($20,000) a year. Local councils can expect 30,000 euros ($40,000) a year for renting their land to wind energy firms.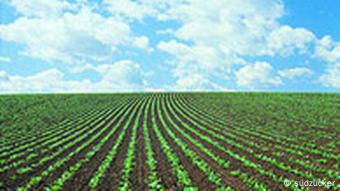 Advocates say wind farms are a good source of clean energy
For the mayor of Picardy, Dominique Pottard, the offer was too good to refuse
"Where they have been built, these wind turbines don't upset anyone," he said, adding that they generate revenue for the local council.
The government has promised to buy whatever energy the wind farm generates at a higher-than-market price for the next 15 years, enabling the wind power companies to pay out hefty incentives to would-be supporters.
Winds of change
However, the parliamentary commission investigating the matter said the government is spending much too freely on wind energy. French parliamentarians have said no wind turbines should be built within 500 meters of a home and have recommended they be concentrated in large wind power parks to spare residents the sight of them.
Andre Antolini, president of the Renewable Energy Association, said he thinks the recommendations are unnecessary.
"There's already a whole series of procedures which are very limiting," said Antolini, who added that ignoring the potential of wind power would sacrifice tens of thousands of jobs.
Still, the controversy surrounding wind farming in France is unlikely to be resolved any time soon. Roughly half of the thousands of wind power projects that have been put forward in France are being challenged in court, and the anti-wind farm group Wind of Anger grew from five local associations in 2005 to 500 in 2010.
John Laurenson (smh)
Editor: Chuck Penfold