While environmentalists might be breathing a sigh of relief that the Kulluk oil rig didn't spill a drop of its 150,000 gallons of oil after running aground off the coast of Alaska late last December, the Royal Dutch Shell company is likely still holding its breath.
On January 3, a group of 45 Democratic congressmen from the Sustainable Energy and Environment Coalition called for a formal investigation of the Kulluk incident in order to determine whether Shell should be allowed to continue drilling for oil in Alaskan waters - into which Shell has invested $5 billion (3.75 billion euros).
"The recent grounding of Shell's Kulluk oil rig amplifies the risks of drilling in the Arctic," the group's announcement read. "This is the latest in a series of alarming blunders, including the near grounding of another of Shell's Arctic drilling rigs, the 47-year-old Noble Discoverer, in Dutch Harbor and the failure of its blowout containment dome, the Arctic Challenger, in lake-like conditions."
On Thursday, January 10, Democratic Representative Ed Markey of Massachusetts, the top Democrat on the House Natural Resources Committee, claimed that Shell's decision to move the oil platform was solely to avoid an Alaska state tax liability it would have incurred on January 1.
"Reports that financial considerations rather than safety may have factored into Shell's considerations, if true, are profoundly troubling," Markey wrote in an open letter to Shell President Marvin Odum.
On January 11, Shell responded. Avoiding tax penalties was "a consideration" in moving the platform through 20-foot waves and 40-knot winds, Shell spokesman Curtis Smith stated via email, as Bloomberg News reported. But it was "not among the main drivers for our decision to begin moving the Kulluk."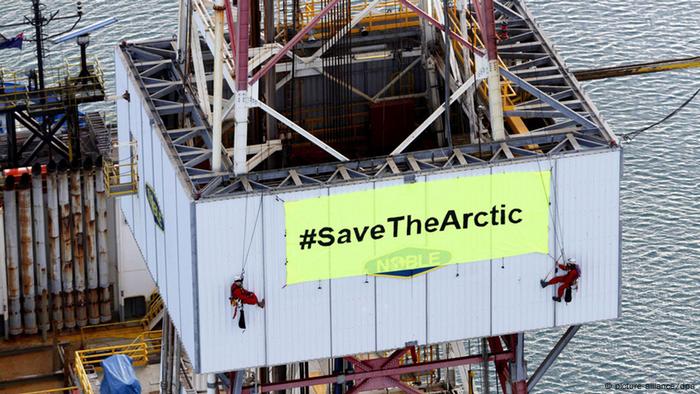 In February, New Zealanders stopped a Shell ship bound for the Arctic
An awful year
If the US government's response to an incident in which no oil spilled sounds both swift and severe, it is - and for two reasons. First, the 2010 Deepwater Horizon oil spill that released 4.9 million barrels of oil into the Gulf of Mexico - the largest accidental marine oil spill in history - occurred under President Barack Obama's tenure. This time around, he and his congressional allies want to be better prepared.
In February 2012, the US Government Accountability Office issued a warning. "Oil and gas exploration and production off the coast of Alaska is likely to encounter environmental and logistical risks that differ from those in the Gulf of Mexico because of the region's cold and icy conditions."
In an April document entitled "-48° C," Lloyd's of London - a British insurance giant - claimed that "cleaning up any oil spill in the Arctic, particularly in ice-covered areas, would present multiple obstacles which together constitute a unique and hard-to-manage risk."
In July, British Petroleum - which had run the Deepwater Horizon platform - withdrew its own bid to drill in the arctic due to incalculable "costs" of any accidents there.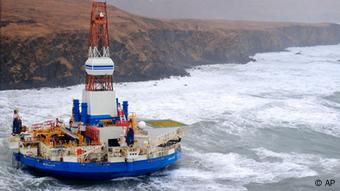 The US Coast Guard is now involved in investigations
In a move that also later proved prescient, Norwegian Statoil suspended its own plans for drilling in the Alaskan Arctic in August. "We've decided to take what we believe is a prudent step of observing the outcome of Shell's efforts before finalizing our own exploration," a spokesperson said.
In September, French oil company Total SA called Arctic drilling operations a "disaster," while in December, a Shell oil spill "containment dome" spectacularly blew its top in the comparatively calm waters of the Puget Sound in the state of Washington.
In an interview with DW, Susan Buchanan of the US National Oceanic and Atmospheric Administration claimed that the late-December storm that caused the Kulluk grounding was not a fluke.
"They'll get this storm about once a week in the Gulf of Alaska," the meteorological expert said. "Gale force winds, high waves - it wasn't unusual."
Paying the price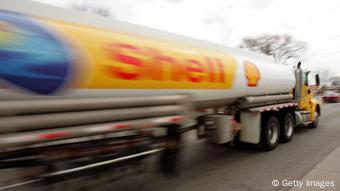 Like BP, Shell may face long-term drilling restrictions in the US
Why, then, did Shell push forward? It appears that 27 billion barrels of recoverable oil and more than 100 trillion cubic feet of natural gas locked under below Arctic waters blinded the company to risks perceived by others. In the short-term, the potential to save $6 million in taxes also encouraged the company to tow its platform through a gale.
US inspectors will soon converge on Kodiak Island in Alaska. What they discover there may well determine the future of offshore oil drilling in Alaska - and Shell's $5 billion investment.